Hurricane Florence Makes Landfall As Category 1 Storm
By Bill Galluccio
September 14, 2018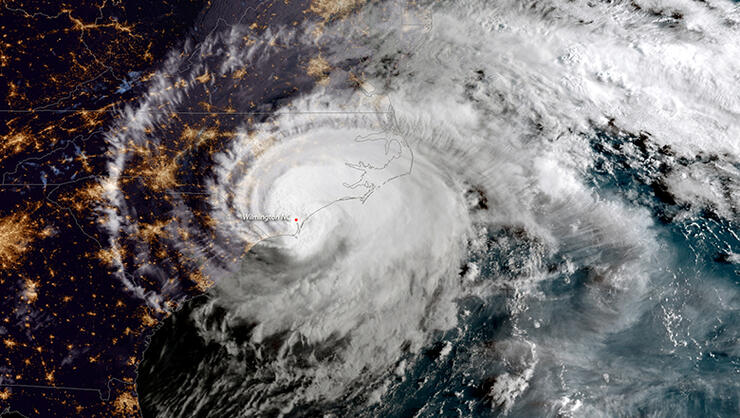 Hurricane Florence lost much of its power and was downgraded to a Category 1 storm before it made landfall on Friday morning near the border between North and South Carolina. Despite weakening, Florence is still an extremely dangerous storm with sustained winds of around 90 miles per hour and torrential rain, which forecasters say is the biggest threat from the monster storm.
Over 500,000 people have lost power and the hurricane has stranded hundreds of people. Authorities said that 200 people had been rescued, and at least 150 more are waiting for first responders as flood waters continue to rise.
Forecasters explained that Florence is inching along at just six miles per hour and could spend days dumping water over the Carolinas as it moves up the East Coast toward New England. Some areas could see up to 20 inches of rain, and authorities warned residents who live away from the coast that they are at risk of flash floods as Florence slowly moves inland.
They compared Florence to Hurricane Harvey, which stalled and caused major flooding in and around Houston, Texas.
Photo: Getty Images
Chat About Hurricane Florence Makes Landfall As Category 1 Storm