Pregnant Model Went Into Labor While Walking In Rihanna's Fenty Show
By Emily Lee
September 14, 2018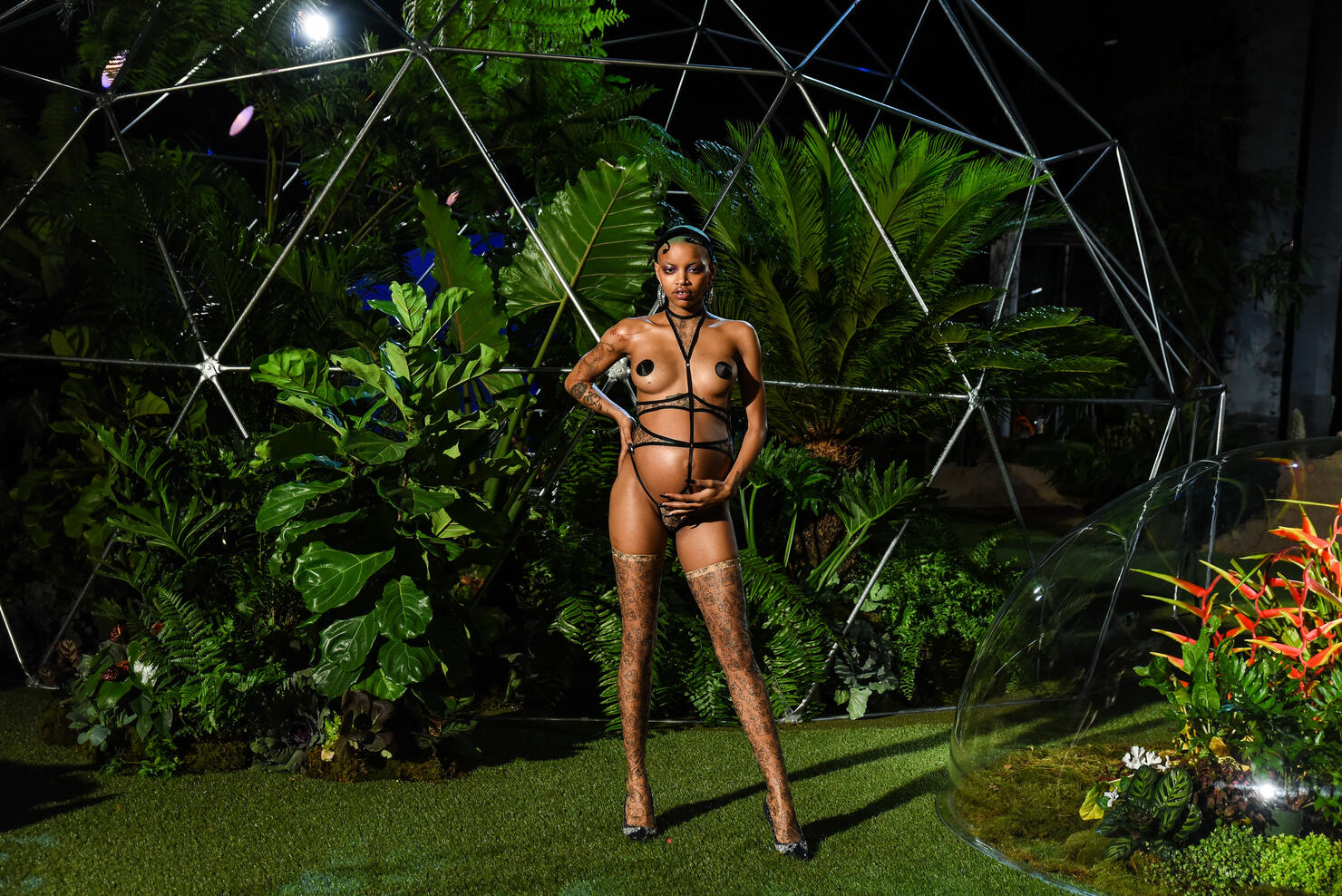 Now this is impressive. Model Slick Woods went into labor at Rihanna's Savage x Fenty fashion show in Brooklyn on Wednesday night (Sept. 13), welcoming a baby boy with fellow model Adonis Bosso. The show was hailed as groundbreaking for the fashion industry because Rihanna selected models of all shapes and sizes to model her lingerie line. Many even specifically hailed her choice to feature Woods, who was heavily pregnant at the time.
Well, it turns out Woods was even closer to her due date than many realized because she reportedly went into labor backstage at the show. Woods confirmed the news on Instagram, sharing a few photos of her from the show. "A lewk, 14 hours of labor, and A king is born. This is the face of a WOMAN in labor, we hold shit down most of us don't even know how much we're going through, I'm here to say I CAN DO WHATEVER THE FUCK I WANT WHENEVER THE F**K I WANT AND SO CAN YOU."
TMZ reports that just as the 22-year-old model wrapped up her walk, she went into labor. Paramedics were called and Woods was taken to the hospital to deliver her son. She is rumored to have named the baby Saphir.
Congratulations to Woods and Bosso on welcoming their first child together.
Photo: Getty