Carrie Underwood Reveals She Suffered 3 Miscarriages: 'I Got Mad'
By Paris Close
September 16, 2018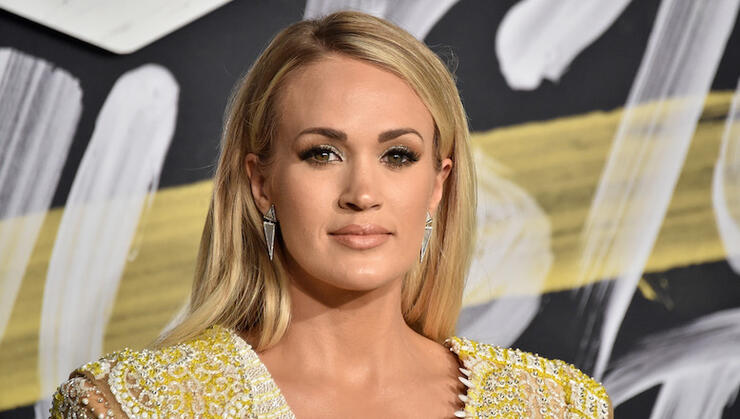 Carrie Underwood is opening up about the three miscarriages she's endured in the past two years.
"I'd kind of planned that 2017 was, you know, going to be the year that I work on new music, and I have a baby," the country superstar tells CBS Sunday Morning in a new interview before uncovering the heartbreaking setbacks she and her husband Mike Fisher faced while trying for a second child. "We got pregnant early 2017, and didn't work out."
"And that was the thing, in the beginning, it was like, 'Okay, God, we know this is, just wasn't Your timing," the 35-year-old musician reckoned. "And that is all right. We will bounce back and figure our way through it.'"
Yet, Underwood says her faith was challenged after suffering a miscarriage in early 2017 and then again earlier this year: "at that point, it was just kind of like, 'Okay, like, what's the deal? What is all of this?'"
Not wanting to give in to anger, the Grammy-winning artist, who welcomed her first child with Fisher, a son named Isaiah in February 2015, was prepared to accept her fate: "I'm like, 'If we can never have any other kids, that's okay, because [Isaish's] amazing.' And I have this amazing life. … Can I be mad? No...and I got mad."
Then, Underwood's fortune had finally turned around for her last month — the songbird revealed she's expecting her second child in a video announcing her Cry Pretty Tour 360.
She's yet to reveal her due date nor the gender of her future child. In any case, of course, we couldn't be happier for her.
Chat About Carrie Underwood Reveals She Suffered 3 Miscarriages: 'I Got Mad'