Alex Borstein Won The 2018 Emmys With This Hilarious Acceptance Speech
By Peyton Blakemore
September 18, 2018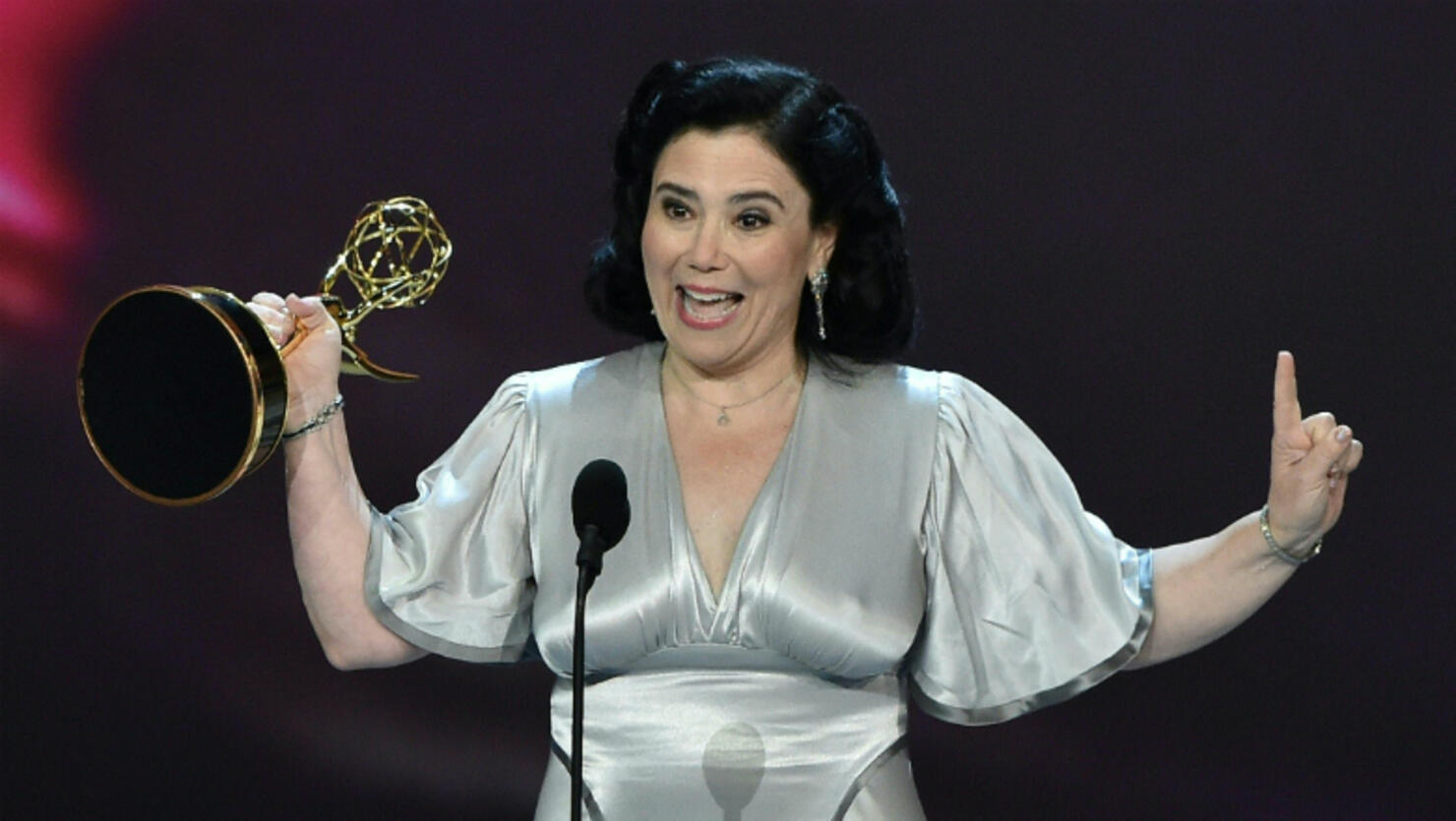 Alex Borstein may have won the award for Best Supporting Actress in a Comedy Series at the 2018 Emmys, but really she won the night with her hilarious acceptance speech.
The Marvelous Mrs. Maisel actress came in hot before she even hit the Emmy stage as she first made her guest hold her purse before leaving her seat. She then untied a portion of her dress, which at first seemed a bit risky, but it actually turned out to just be a long sleeve that was actually a part of her gown. When it was finally time for her speech, the crowd was already chuckling. However, the giggles turned into full-blown laughter when she began her speech by saying, "I went without the bra. What a platform."
She then gave some life advice to all women, saying, "Ladies, when you use a public restroom, sit down. If you sit, we can all sit. Stop peeing on the seat." Her jokes didn't end there. Alex then went on to thank The Marvelous Mrs. Maisel creator Amy Sherman-Palladino by saying, "I love you, I hate you." Adding, "My family. You are everything. My father, you are the only man who has ever truly loved and taken care of me, thank you for that."
Alex also thanked her kids, promising to spend more time with them. "You matter. I love you," she said through tears. "Thank you for giving me a life and I'm going to try to be there for more of it."
Check out the full list of winners from the biggest evening in television here!