Kim Kardashian Revealed The Other Names She Considered For Chicago West
By Emily Lee
September 17, 2018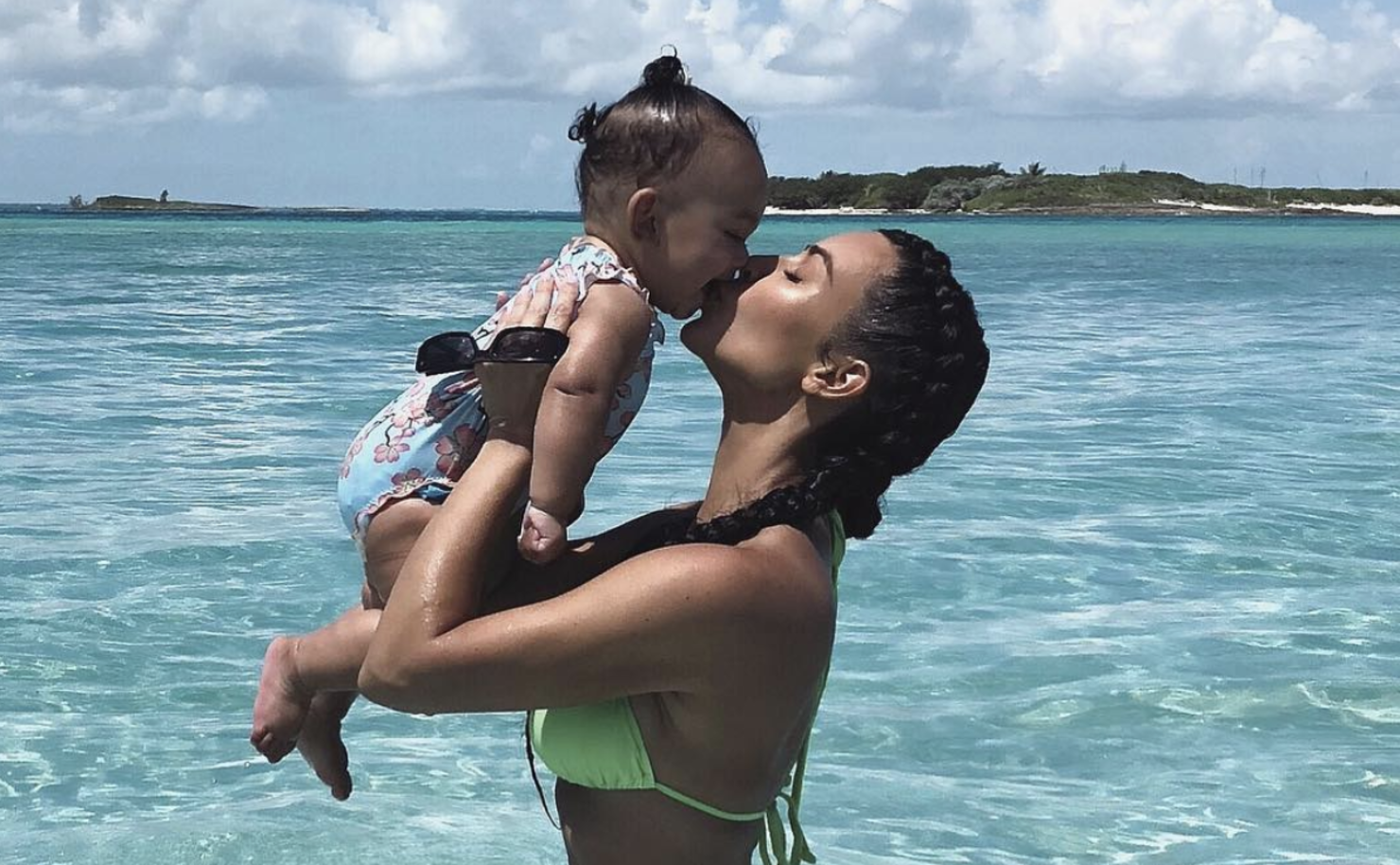 Chicago West made her Keeping Up With The Kardashians debut on Sunday night (Sept. 16). Much of the episode centered around Kim Kardashian and Kanye West naming their third child, who arrived via surrogate on January 15, 2018. Fans were surprised when Kim announced her daughter's name on Instagram 8 months ago. Shortly before Chicago's birth Kim told Ellen Degeneres that she prefers "short, easy to spell, one syllable names." Her oldest children, North West and Saint West, both have names that fit into those parameters, as well. Chicago is significantly longer than her sibling's monikers with three syllables.
So, how did Kim and Kayne decide on the mold breaking name Chicago? They considered many other options before landing on the perfect choice for their bundle of joy. During another appearance on The Ellen Degeneres Show, Kim revealed they considered other mono-syllabic names like Rei, Jo, and Grace, however, those names didn't "suit" baby Chicago. It turns out those weren't the only other names Kim considered after her daughter arrived, either.
While hanging out with her sisters in one scene during Sunday's KUWTK episode, Kim said she'd considered the names "Italy, Milan and Rome," as well as "scoured a map" of San Francisco for other geographical names. She also considered "zodiac signs and biblical names," such as "Aaron and Abel," too. None of those were right, though, and she kept looking for the perfect name.
Kim and Kanye also got suggestions from Kanye's cousin, including Miracle and Precious. Kim wasn't a fan of either of those. Kim recounted the story for Kourtney Kardashian on KUWTK, "I'm like, "Miracle West?!" That's like Miracle Whip and that's the biggest stripper name of all time. And then he's like, "What about "Precious?" and I'm like, "Clearly we don't have the same taste in names."
Finally, though, the proud parents settled on the name Chicago West. They chose the geographical moniker as a tribute to Kanye's late mother Donda West. "Kanye is originally from Chicago and the city is really connected to his memories of his mom," Kim said during one of her testimonials. Even if you're not a fan of Chicago's unique name, you have to admit it's a sweet gesture.
Photo: @KimKardashian