Kelly Clarkson Shares Details About Her Upcoming Daytime Talk Show
By James Dinh
September 19, 2018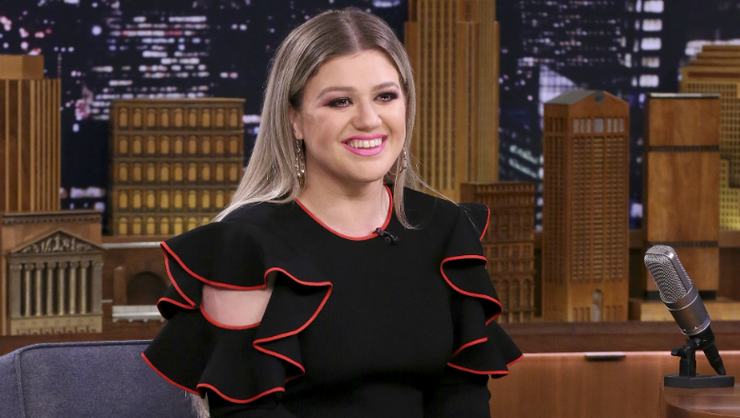 Prepare yourself for more Kelly Clarkson in 2019 as the American Idol OG is heading to daytime television, as per her Tonight Show interview with Jimmy Fallon on Tuesday (September 18).
During her evening appearance, Clarkson confirmed the buzz about getting her own talk show during a conversation about her upcoming "Meaning of Life Tour." "She's opening, and Kelsea Ballerini. We're starting in January," the singer said of Brynn Cartelli, her winning teammate on the last season of NBC's The Voice. "I'm doing this thing to kind of prep for my talk show that's gonna be next year, but we're doing a live segment during my show, so every night on tour we're going live online...I've got a lot of jobs, Jimmy!"
Clarkson revealed that she has already shot the pilot for the series, which is scheduled to air before The Ellen DeGeneres Show, but she's a little nervous about her duties as a host. "I didn't think I'd ever do it, but we shot the pilot. I love talking; it's like my favorite pastime," she explained. "It's hard for me to shut up, though. You have to listen to people who come on your show, and I just keep talking. That's the only thing I've got to work on: listening."
Still, she's set on making sure that her daytime offering is a little different than what is currently airing on networks. "We sing every day on the show and do this fan request thing. It's fun. In the pilot, I got people to sing with me and do little skits," she continued. "It's very musical; it would be weird if it wasn't!"
In the meantime, you can catch Clarkson on the newest season of The Voice, which also features Adam Levine, Jennifer Hudson, and Blake Shelton, and premieres September 24 at 8 PM ET.
Chat About Kelly Clarkson Shares Details About Her Upcoming Daytime Talk Show