Love Blooms In Jason Mraz & Meghan Trainor's 'More Than Friends': Watch
By Paris Close
September 18, 2018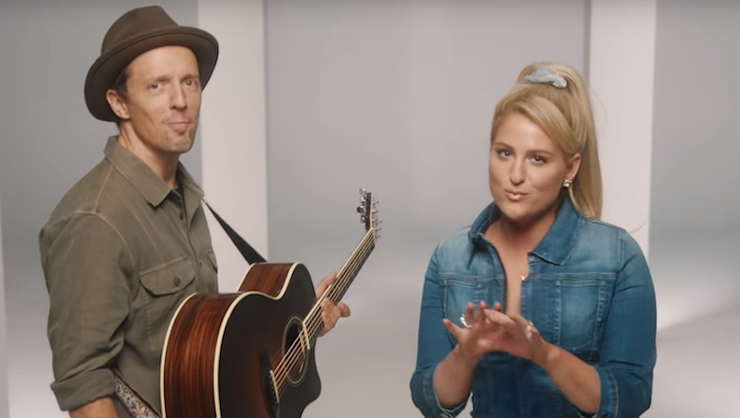 Jason Mraz has released his lovey-dovey music video with Meghan Trainor.
On Monday (September 16), the singer-songwriter dropped the uber adorable visual for his tender duet "More Than Friends," featuring the pop songstress. Sparks fly behind the scenes in the Darren Doane-directed project as two friends capture each other's eye while working on the intimate production.
Mraz expresses those sentiments in the opening verse, singing, "It feels like we've been friends forever, yeah/ And we always see eye to eye/ The more time we spend together/ The more I wanna say what's on my mind."
"I don't wanna fool around no more/ If we're gonna do this then let's do this," Trainor follows, taking after the crooner's lead in the lovely ditty as the pair's friendship continues to bloom into something more.
"When you're with him, you can tell he's not walking around with a big ego like, 'I'm Jason Mraz!' He's just a regular, really nice person," the "Me Too" songbird told Billboard of working with Mraz. "Even on the music video set, I would dance a little bit, and he was like, 'I'm not cool enough for this,' and I was like, 'You're really cool! Just remind yourself how cool you are!'"
The song serves as the fourth single off Mraz's sixth studio album, Know. The record released August 10 via Atlantic Records and became his fifth top-ten album in the country.
Photo: YouTube/Jason Mraz
Chat About Love Blooms In Jason Mraz & Meghan Trainor's 'More Than Friends': Watch