The Band Perry's 'Coordinates' Discovered And New EP Is Coming
By Lauryn Snapp
September 18, 2018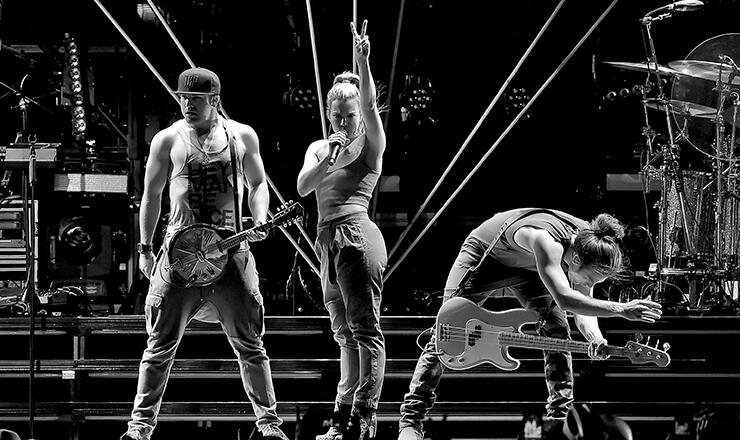 The Band Perry is back! But this time they're not country...OR pop.
In 2017, the trio wrote on Instagram "We've made an album for you." confirming the industry rumors that the group had made a pivot into the pop world. While the pop album entitled, 'My Bad Imagination' included a track called, "Stay In The Dark" we could have never imagined that this would be a foreshadowing statement to what was ahead. The Band Perry did indeed go dark and fans were left scratching their heads over the disappearing act.
Sure, while the popular country/pop trio seemed to have vanished, Variety has a news update and a new pin drop to share! The trio will release a five-song E-P titled, 'Coordinates' and it's nothing like the familiar country sounds you remember them for. Kimberly Perry tells Variety, "We were listening to a lot of very minimal but big sounds," pulling their inspiration from every point on the sonic map including Kanye and German electronic music.
"We're just so proud of everything that we've spent the last little while building," says Kimberly Perry. To execute the sound for this record, The band Perry reunited with producer, Rick Rubin, also known as the "Song Doctor." The Song Doctor is a great nickname for someone with such a noteworthy resume. Rubin hold's producing credits with mainstream artists like Adele, Eminem, Red Hot Chilli Peppers, ZZ Top, and Johnny Cash among others.
The sound on this record will be neither pop nor country. What we can expect is that this sound will be shamelessly and boldly electronic.
The 5 track EP, 'Coordinates' is set to release on Friday, Sept. 21st.
Coordinates Track List
1. "Seven Seconds"
2. "Nostalgia"
3. "Dear Departed"
4. "Run Away"
5. "Marfa Prada"
Photo Credit: Getty Images.
Chat About The Band Perry's 'Coordinates' Discovered And New EP Is Coming