United Flight Diverted After Passenger Has Medical Emergency
By RJ Johnson - @rickerthewriter
September 19, 2018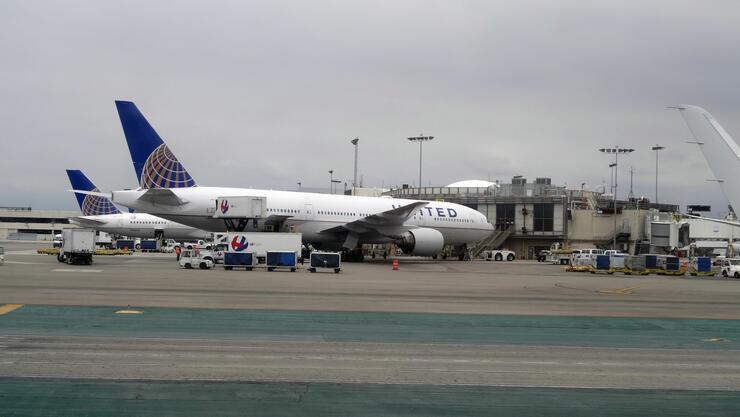 A United Flight on its way from Newark to Las Vegas was diverted to Little Rock, Arkansas after a passenger experienced a medical emergency on Wednesday.
According to witnesses, about 2 hours after take off, a man became ill and suffered a seizure. A doctor on board was able to assist with the patient while the United pilot diverted the flight to Clinton National Airport.
After being given some medication, witnesses say the man regained consciousness. But when he discovered the crew was asking him to deplane in Arkansas, he became upset, and refused to leave the plane, cursing out the medics who came on board. Police were summoned, but the passenger reportedly got in crew member's faces, telling them that he was fine and could continue on his journey to Las Vegas.
After arguing with the crew and police for about 20 minutes, the man finally agreed to deplane.
Other passengers on-board the plane began recording the fracas until crew members told them to put away their phones.
The flight was briefly delayed for an inspection after the emergency landing.
United Airlines did not respond to a request for comment on the situation.
According to United's policy on recording while on-board their aircraft, personal photos may be taken, but any recording that could interfere with safety or the crew's duties is prohibited.
"The use of small cameras or mobile devices for photography and video is permitted on board, provided that the purpose is capturing personal events. Any photographing or recording of other customers or airline personnel that creates a safety or security risk or that interferes with crew members' duties is prohibited."
United updated their policy in June.
Chat About United Flight Diverted After Passenger Has Medical Emergency