Bridezilla Getting Dragged For Crazy List Of Rules She Sent To Guests
By Dave Basner
September 20, 2018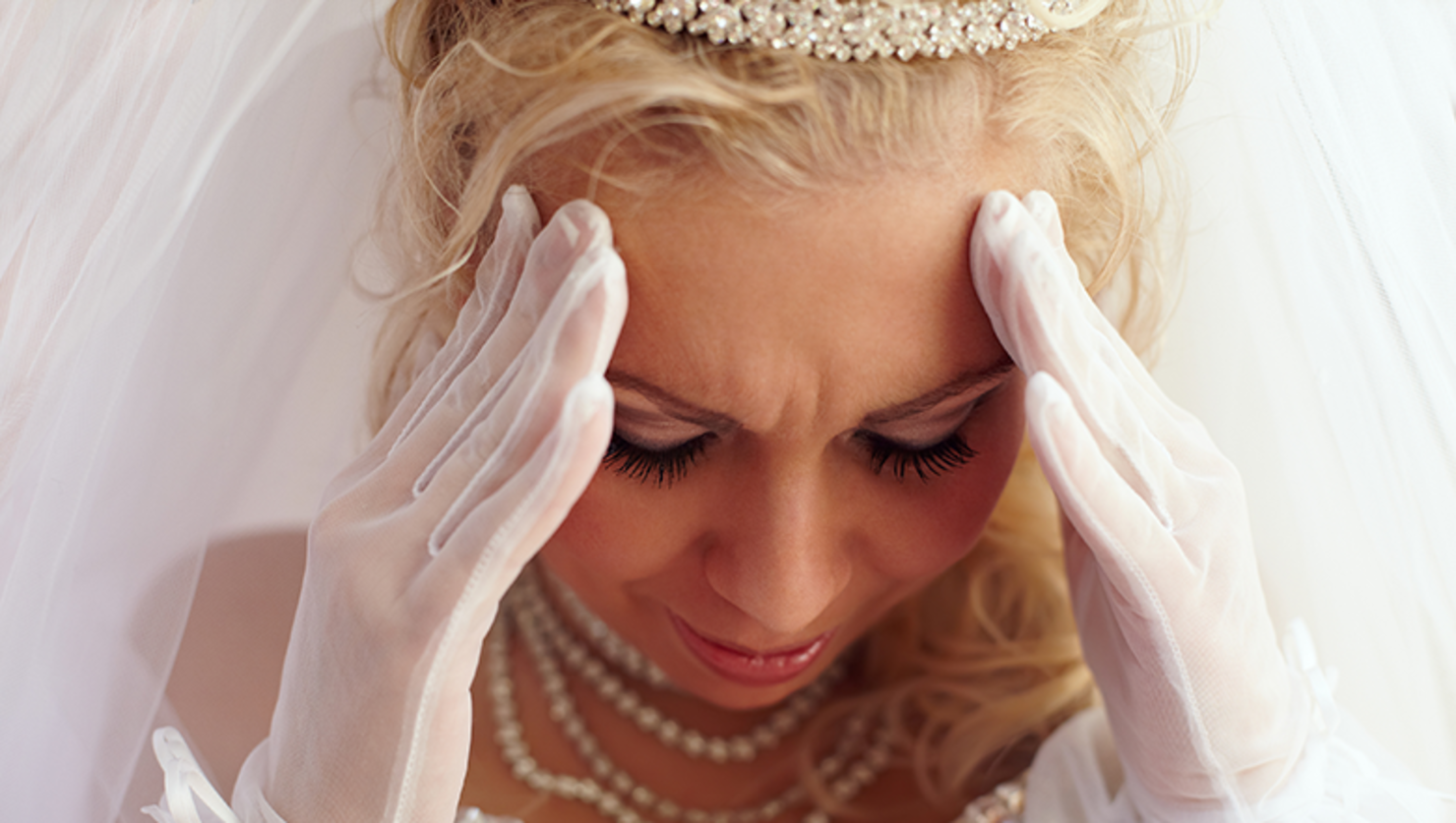 Brides have been in the news a lot lately for some insane things like demanding thousands of dollars from guests or being shocked friends and family don't want to shell out enormous amounts of money to travel to a destination wedding. Now, a bridezilla is making headlines for the absurd list of rules she is sending out to her guests.
The list, which is filled with typos and mistakes, was shared on Reddit and has shocked everyone who's seen it. Among the regulations the newlyweds have set up is that anyone who brings a gift valued at less than $75 won't be allowed in. If that weren't enough, there are some strict guidelines on hair styles: "Do not wear anything other than a basic ponytail or bob."
The strangest demand though is written in all caps: "DO NOT TALK TO THE BRIDE AT ALL."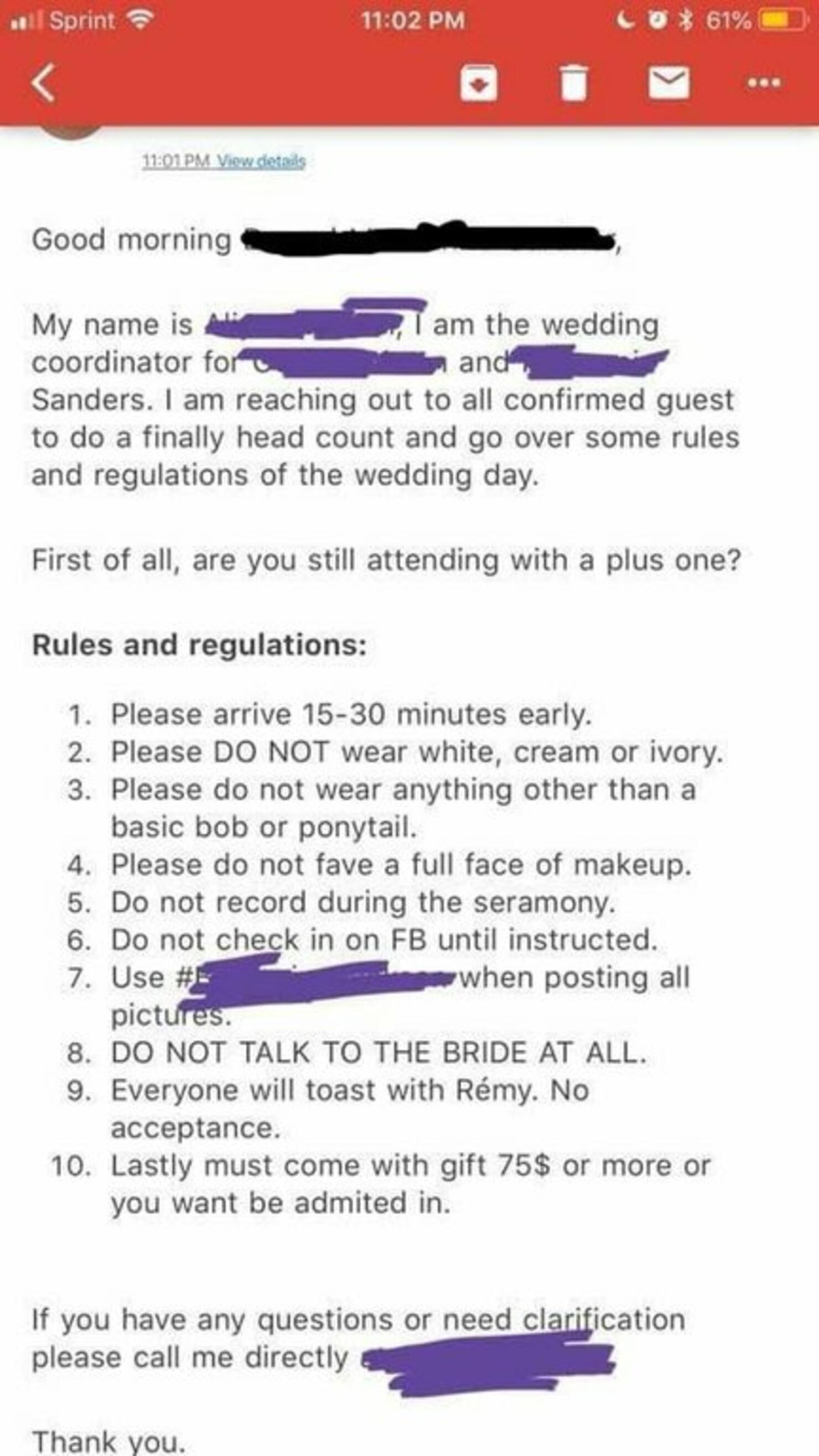 It might seem unfair that the bride is getting so much flak when the letter was written by her wedding planner, but no one is buying that someone other than the bride herself penned the note:




And the comments about the letter itself are all fantastic:





No word on when the wedding day is or if the guests plan on following the rules that have been laid out for them.
Photo Credit: Getty