Wilmer Valderrama Regularly Visits Demi Lovato In Rehab
By Paris Close
September 20, 2018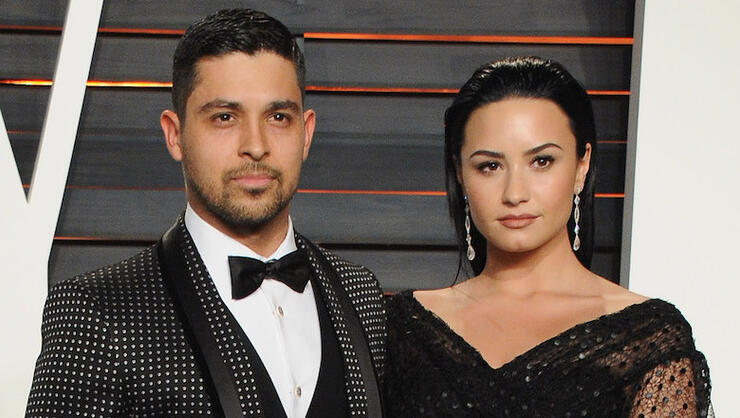 Wilmer Valderrama is seeing Demi Lovato through her road to recovery.
Per reports from TMZ, the pop star has been visited regularly by the actor as she receives treatment at an undisclosed rehab center on the East Coast, where she secretly transferred to more than a month ago. The facility Lovato resides at is esteemed for its addiction programs and Valderrama has flown there "several times" on visiting days to be by her side.
It was previously understood that the 26-year-old had relocated from a California rehab center to seek additional treatment at a Chicago center a week after the "Tell Me You Love Me" songbird overdosed on fentanyl-laced Oxycodone at her home on July 24.
Now, Lovato sounds to be in even better spirits with her ex-boyfriend's unending comfort as TMZ mentions the former lovers were recently spotted at a local Starbucks in a neighboring town looking like "they were boyfriend/girlfriend." As you know, the pair once carried a six-year romance before breaking up in 2016.
Whether the pair is indeed back together is neither here nor there. All that matters is that Lovato is receiving the healing and treatment she needs to get well.
The "Games" star's mother, Dianna De La Garza, also provided an update on her daughter's health and well-being in a tell-all interview on Wednesday (September 19), telling Newsmax TV she's "doing really well" and is "happy … healthy" and "working on her sobriety."
If you or someone you know is struggling with substance abuse, contact the Substance Abuse and Mental Health Services Administration (SAMHSA) National Helpline at 1-800-662-HELP (4357).
Photo: Getty Images
Chat About Wilmer Valderrama Regularly Visits Demi Lovato In Rehab