Dickey Betts' Brain Surgery A 'Success' After Fall At Sarasota Home
By Paris Close
September 21, 2018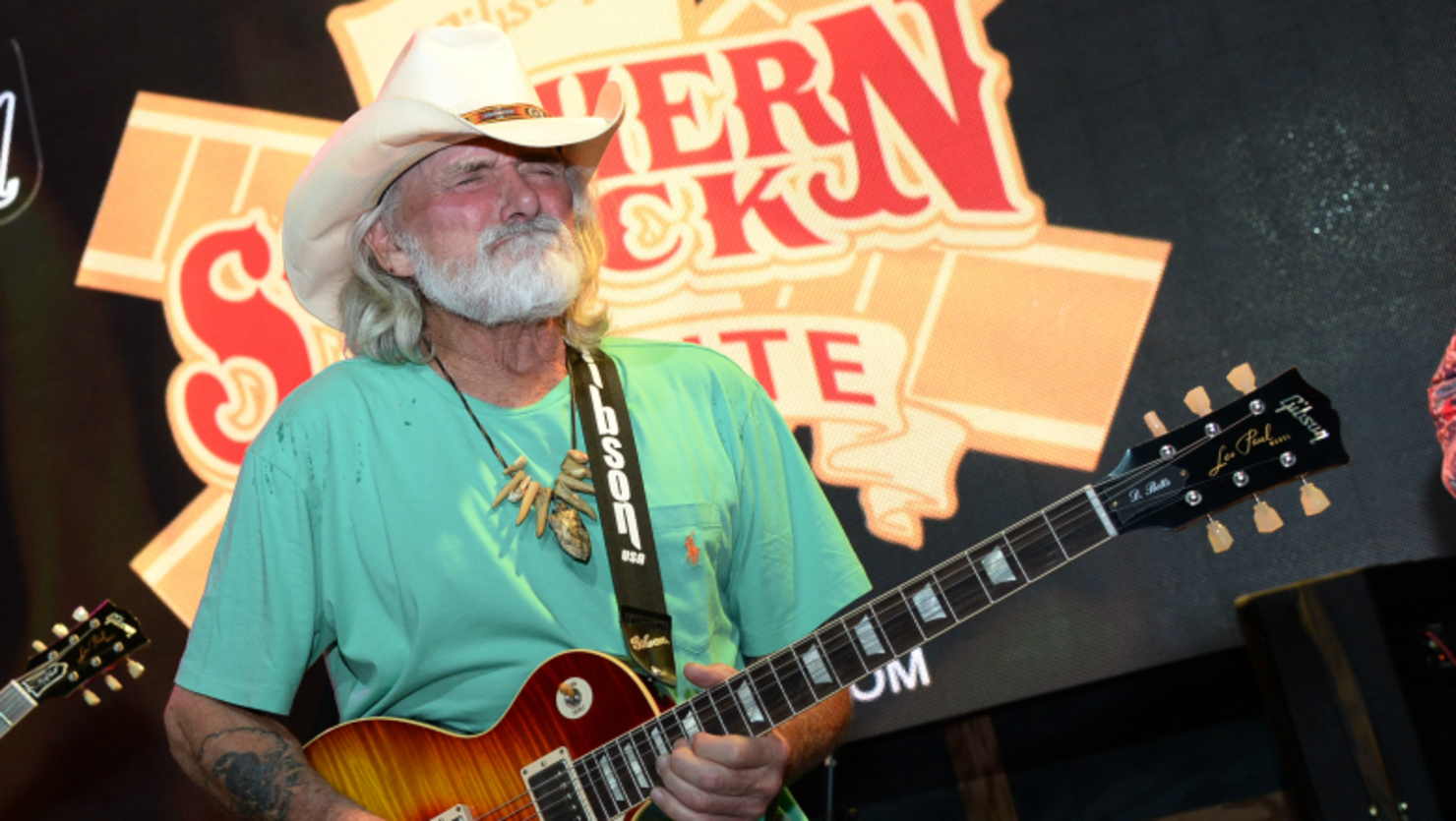 Dickey Betts is recovering at home after undergoing a brain operation following a serious head injury.
"Dickey Betts and his family want everyone to know that his surgery was a success," the musician's manager David Spero confirmed in a statement to the Herald-Tribune Friday (September 21).
"The outpouring of support from all over the world has been overwhelming and amazing," he added. "We are so appreciative. Thank you all so much for your wonderful thoughts and prayers. We will keep you updated."
As we previously reported, Betts took a nasty spill at his home in Sarasota County, Florida on Monday (September 17), where the 74-year-old remains in healing surrounded by family. The "Ramblin' Man" crooner had been playing with the family dog in his backyard when he "slipped and cracked his head, causing bleeding in his brain."
Spero was the first to describe the "freak accident" that prompted medical intervention, which required the Allman Brothers Band member, who was said to be in "critical but stable" condition, to be sedated as part of his treatment.
In light of the scary event, the Rock and Roll Hall of Famer's wife, Donna, provided outlets with the following statement: "The family appreciates all of your thoughts and prayers during this very trying time. ... We are by his side giving him the strength to pull through this."
Betts' successful operation arrives almost a month after he experienced a mild stroke back in August, which forced him to postpone several dates of his upcoming tour. Thankfully, he recovered from the episode weeks later, as Spero announced "[Betts'] recovery from his minor stroke is ahead of schedule and he has already started playing his guitar again."
Photo: Getty Images