Drake And Migos Postpone 'Aubrey & Three Migos' Miami Tour Stops
By Peyton Blakemore
September 21, 2018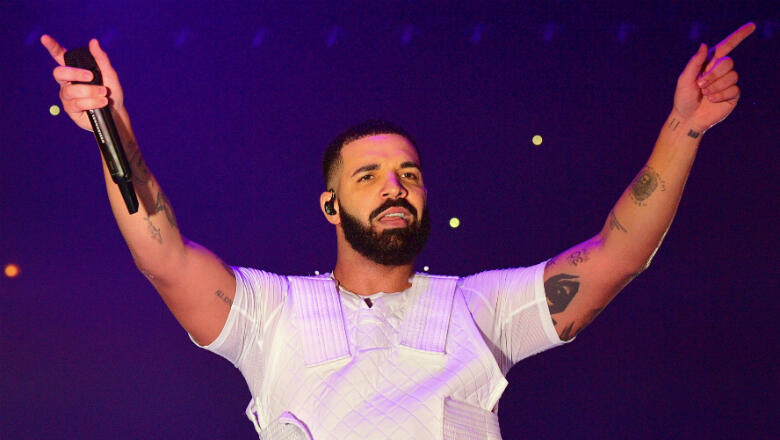 Sorry, Miami, you've just been added to the long list of rescheduled "Aubrey & The Three Migos Tour" dates.
Drake and Migos' scheduled concerts in Miami this weekend have now been pushed to November. "Due to circumstances beyond our control, the 'Aubrey and The Three Migos' dates in Miami on September 21st & 22nd will be postponed until November 13th & 14th," the concert venue, The American Airlines Arena, posted on Instagram Friday (Septemeber 21). "Tickets for the September 21st show will be honored on the November 13th date and the tickets for the September 22nd show will be honored on the November 14th date."
The post was shared only hours before the show after TMZ reported that there was an issue with production.
This isn't the first or the second time that the tour has had to be postponed. Before Aubrey & The Three Migos Tour" even began, several dates either got pushed back or canceled due to production issues.
Last month, just hours ahead of their Kansas City concert, the venue tweeted, "Due to production issues, Aubrey and The Three Migos Tour is postponing the Kansas City date. Tonight's show at Sprint Center is rescheduled for Sunday, August. 12. All tickets will be honored for the new date." Since that show had to be pushed back by two days, Drake and Migos' next show in St. Paul was also postponed, but to an unannounced date.
The first tour delay occurred in July. The "Aubrey and The Three Migos Tour" was originally slated to begin on July 26. However, it was pushed to August 10 to ensure the tour was up to fans' standards. "In order to deliver the high standard tour experience our fans expect and deserve, we have made the necessary decision to slightly adjust the beginning of the Aubrey and the Three Migos tour schedule," a Drake spokesperson explained at the time.
Photo: Getty Images
Chat About Drake And Migos Postpone 'Aubrey & Three Migos' Miami Tour Stops