Vandenberg's MoonKings Announce New Album 'Rugged And Unplugged'
By Paris Close
September 21, 2018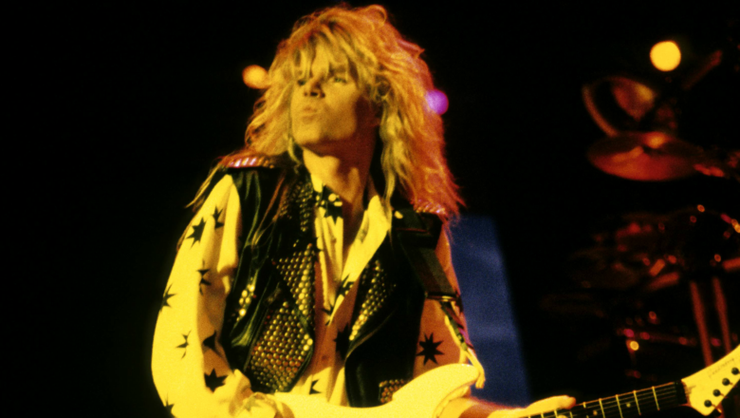 Adrian Vandenberg's MoonKings is going acoustic for their next album.
The Dutch guitarist formerly of Whitesnake and fellow bandmate and vocalist Jan Hoving will issue a stripped-down record called Rugged And Unplugged.
The eight-track LP, which drops November 23 via Mascot Records/Mascot Label Group, will include acoustic performances of Vandenberg's greatest songs throughout his career. Among them include "What Doesn't Kill You," "Sailing Ships," "One Step Behind," and a new track called "Sundown."
The two-piece broke the announcement on Facebook Thursday (September 20), saying Rugged And Unplugged was "inspired by the short acoustic intermezzo in the MoonKings live shows." Additionally, the duo dropped the first single off the album, a tune called "Burning Heart."
The pair established in 2013 and released their debut album, MoonKings, in February 2014.
Listen to "Burning Heart" below:
"For me, the sign of whether a song is good or not, is whether it still stands up when it's completely stripped down to the bare essence of it," Vandenberg said of the effort. "What I find with acoustic versions of songs you already know, is that they can touch you in a different way than the full band and even orchestral versions. You don't get 'impressed' by big guitars, drums and even orchestras."
He continued: "As a performer you can't hide behind all that, so what's left is the emotional content of the performance and the actual song."
Photo: Getty Images

Chat About Vandenberg's MoonKings Announce New Album 'Rugged And Unplugged'