Waka Flocka Flame Wants An Atlanta Artist To Perform At Super Bowl LIII
By Peyton Blakemore
September 21, 2018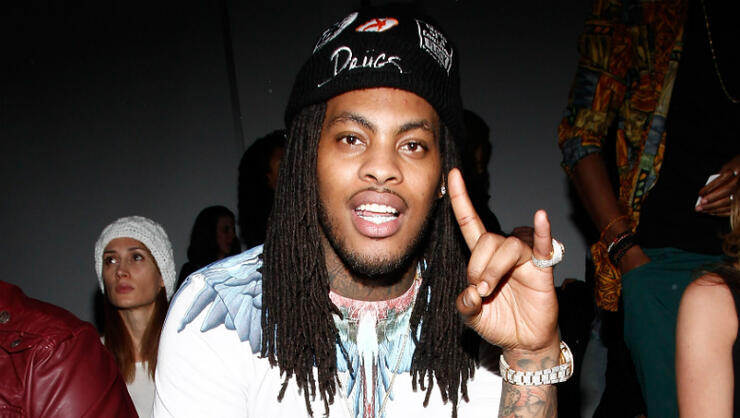 Waka Flocka Flame is not down with Maroon 5 headlining the Super Bowl LIII halftime show in Atlanta.
"I think for the Super Bowl you should have someone from Atlanta representing Atlanta," the "Hard in the Paint" rapper told TMZ. "Just because the Super Bowl's here so we could give them that spice." Speaking of spice, the 32-year-old rapper gave some suggestions of Atlanta-born artists he believes would make great Super Bowl performers. "I think they should have somebody like Migos, Future," he added. "I could come play 'Hard in da Paint.' They need somebody from Atlanta in there. It's only right."
As previously reported, Variety was the first to report that Maroon 5 is set to headline the Super Bowl LIII halftime show on February 3rd, 2019, earlier this week. The announcement was met with bock excitement and disapproval from the public, and Waka's reaction to the news was more on the side of disappointment.
"It's not fair, but this is the NFL we're talking about," he admitted. "They're not fair They're insensitive to people's feelings." The Atlanta rapper continued, saying he felt the NFL's decision was a slap to the "majority of its players'" culture since the league is predominately black. "You coming to 'the biggest black state in America,' " he added. "Why won't you let a black artist perform? And show the world we're progressing."
Before ended his interview, Waka made sure to let it be known that his comments were not a direct attack at Maroon 5, but rather the NFL, who chose to not embrace Atlanta's culture. "Maroon 5 is legend," he said, "but let's be real you need Migos on there. I'll feel better if Migos is on there."
Following news of Maroon 5's performance announcement, Billboard claimed that "Cardi B and Travis Scott are on the short list" of special guest appearances for the performance. While Super Bowl guest appearances have yet to be confirmed, Cardi and Travis might qualify as the "spice" Waka was talking about, especially since Cardi lives in Atlanta now.
Despite all the performance speculation, the NFL has remained mum on all-things Super Bowl. They even released a statement basically denying that anything had been locked in stone with Maroon 5. "It's a Super Bowl tradition to speculate about the performers for the Pepsi Halftime Show," a league spokesman told Deadline. "We are continuing to work with Pepsi on our plans but do not have any announcements to make on what will be another epic show."
Photo: Getty Images
Chat About Waka Flocka Flame Wants An Atlanta Artist To Perform At Super Bowl LIII