Eric Church Doubles Down With Innovative New Tour Route
By Katrina Nattress
September 23, 2018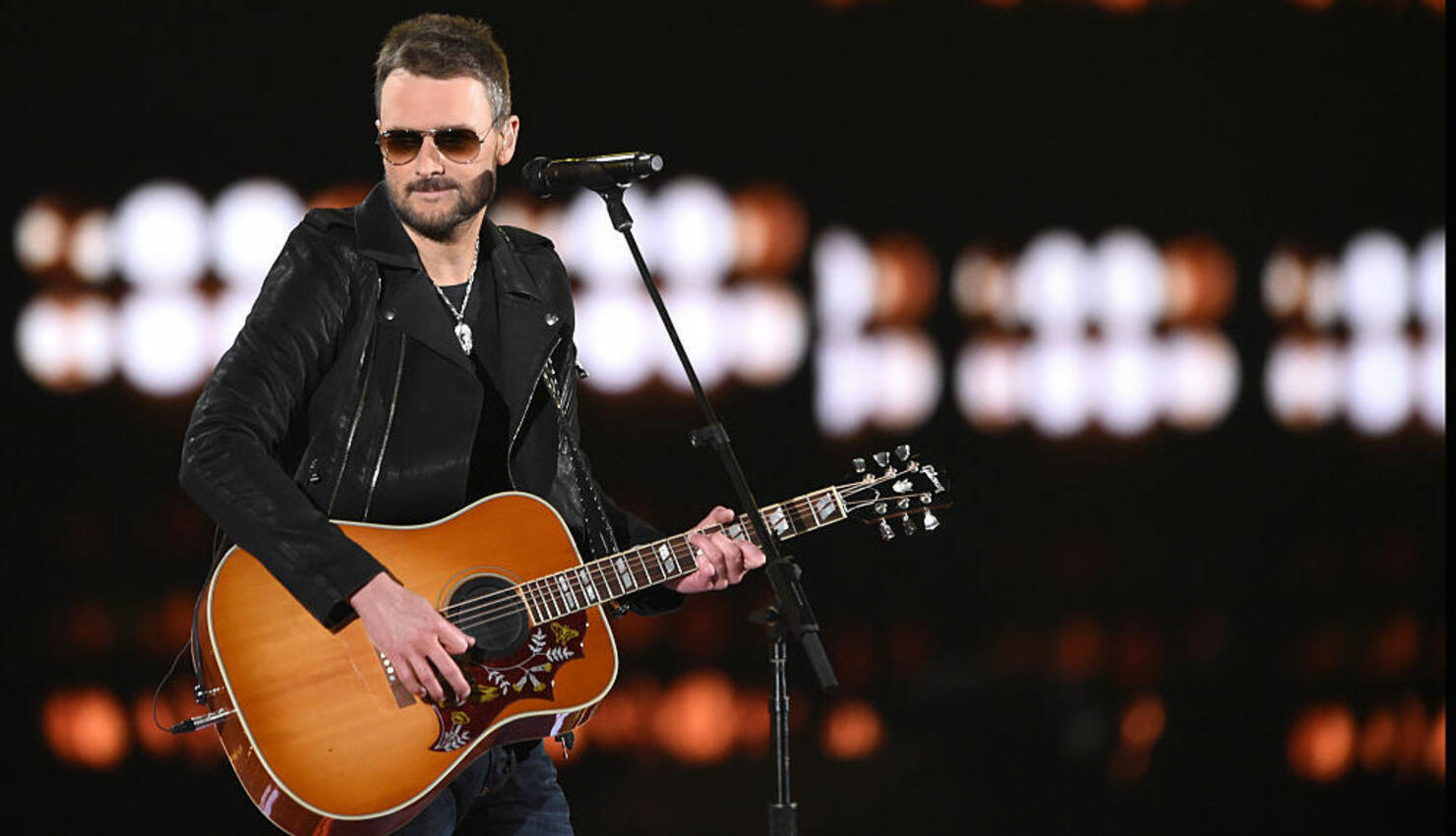 Eric Church's upcoming album Desperate Man is done, and while fans eagerly await its October 5 release, the country star's giving them even more to look forward to.
The "Monsters" singer announced a North American tour run to support the album release, and it's unlike anything he's ever done before. The Double Down Tour sees Church performing two nights in 18 different cities. Like his Holdin' My Own Tour, the 41-year-old won't have an opening band and will play an extended three-hour set. Each night plans to be its own unique show.
Only one of the stops won't adhere to the two-night format. Church's May 25 Nashville date is one night at Nissan Stadium. The venue has a capacity of more than double that of Bridgestone Arena, where the country crooner broke an attendance record on May 26-27, 2017.
Church announced the news via a Twitter video on Friday (September 21). Check out the post below.
Eric Church is hitting the road with the Double Down Tour in 2019 with 19 cities; 2 nights in each city, 2 unique shows, plus one huge Nashville stadium show. Members of the Choir get priority access to presale tickets. Sign up for the Church Choir now at https://t.co/ccGLkyyZMp pic.twitter.com/Dvszw9UzJs

— Eric Church (@ericchurch) September 21, 2018
The Double Down tour kicks off January 18, 2019 in Omaha, Nebraska. You can get ticket info here and check out a full list of dates below.
Eric Church Double Down Tour Dates
January 18, 2019 -- Omaha, Nebraska @ CHI Health Center+
January 19, 2019 -- Omaha, Nebraska @ CHI Health Center+
January 25, 2019 -- St. Louis @ Enterprise Center+
January 26, 2019 -- St. Louis @ Enterprise Center+
February 1, 2019 -- Boston @ TD Garden+
February 2, 2019 -- Boston @ TD Garden+
February 8, 2019 -- Minneapolis @ Target Center+
February 9, 2019 -- Minneapolis @ Target Center+
February 15, 2019 -- Detroit @ Little Caesars Arena+
February 16, 2019 -- Detroit @ Little Caesars Arena+
February 22, 2019 -- Cincinnati @ U.S. Bank Arena*
February 23, 2019 -- Cincinnati @ U.S. Bank Arena*
March 1, 2019 -- Kansas City @ Sprint Center+
March 2, 2019 -- Kansas City @ Sprint Center+
March 8, 2019 -- Toronto @ Scotiabank Arena+
March 9, 2019 -- Toronto @ Scotiabank Arena+
March 15, 2019 -- Greensboro, North Carolina @ Greensboro Coliseum+
March 16, 2019 -- Greensboro, North Carolina @ Greensboro Coliseum+
March 22, 2019 -- Chicago, @ Allstate Arena*
March 23, 2019 -- Chicago, @ Allstate Arena*
March 29, 2019 -- Milwaukee @ Fiserv Forum+
March 30, 2019 -- Milwaukee @ Fiserv Forum+
April 12, 2019 -- Dallas @ American Airlines Center*
April 13, 2019 -- Dallas @ American Airlines Center*
April 19, 2019 -- Cleveland @ Quicken Loans Arena*
April 20, 2019 -- Cleveland @ Quicken Loans Arena*
April 26, 2019 -- Greenville, South Carolina @ Bon Secours Wellness Arena*
April 27, 2019 -- Greenville, South Carolina @ Bon Secours Wellness Arena*
May 3, 2019 -- Pittsburgh, @ PPG Paints Arena+
May 4, 2019 -- Pittsburgh, @ PPG Paints Arena+
May 10, 2019 -- Denver @ Pepsi Center*
May 11, 2019 -- Denver @ Pepsi Center*
May 17, 2019 -- Los Angeles @ Staples Center*
May 18, 2019 -- Los Angeles @ Staples Center*
May 25, 2019 -- Nashville @ Nissan Stadium#
June 28, 2019 -- George @ The Gorge Amphitheatre#
June 29, 2019 -- George @ The Gorge Amphitheatre#
+on sale October 5 at 10am local time
*on sale October 12 at 10am local time
#on sale October 19 at 10am local time
Photo: Getty Images