Sponsor Content
The Chainsmokers & Kelsea Ballerini Talk Collab 'This Feeling' | First Look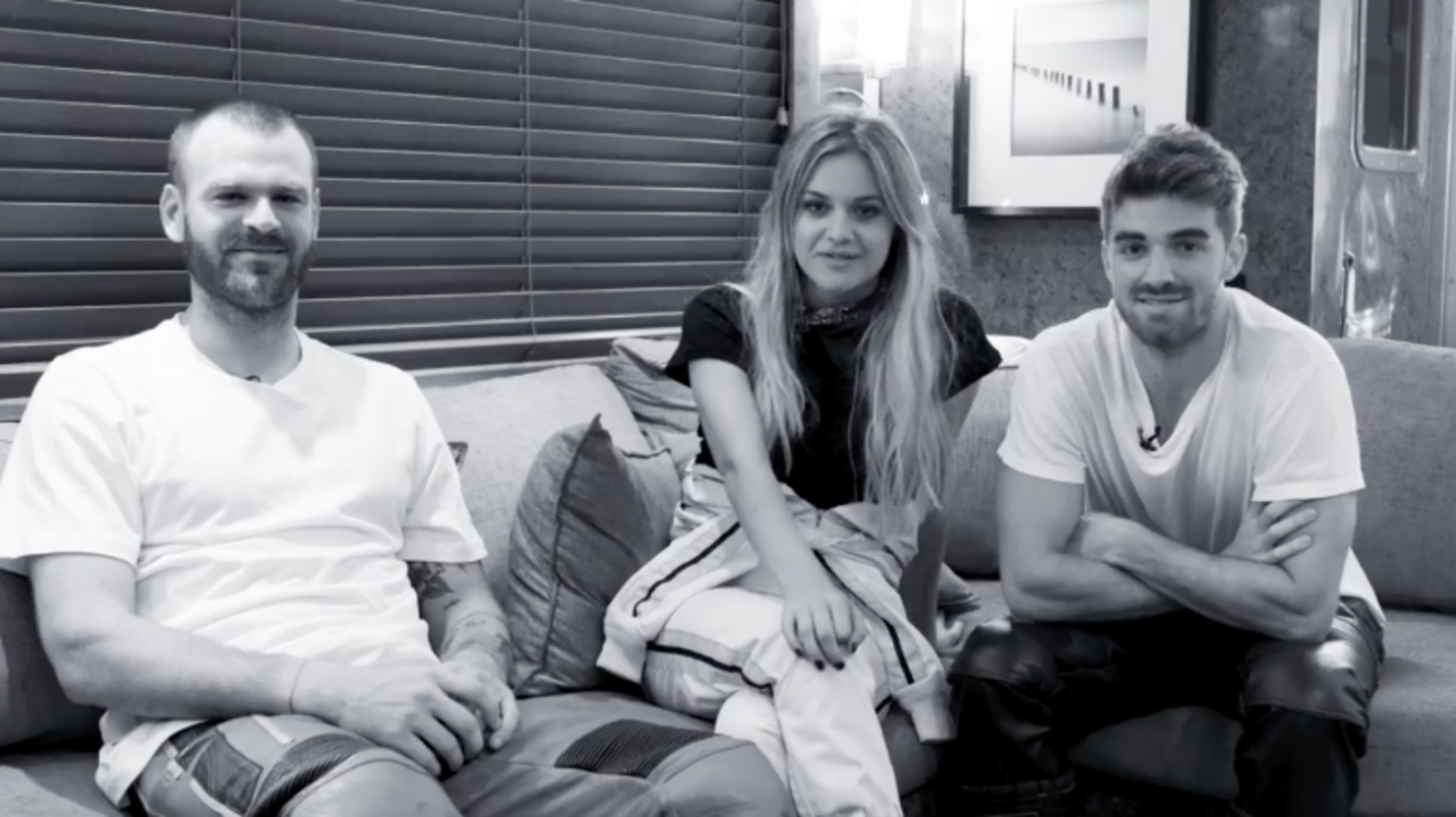 iHeartRadio's First Look powered by M&M'S is your one-stop source for an exclusive first look inside original artist content! From album sneak peeks to going behind-the-scenes on tour to a day in the life of your favorite artists, First Look brings you incredible industry content you won't find anywhere else. Explore, share it with your friends and keep checking back through November as we bring you more exclusive videos and footage every week!
The Chainsmokers and Kelsea Ballerini have collided worlds for their new collaboration, "This Feeling," and our latest installment of First Look powered by M&M'S has your backstage pass on the team-up and accompanying music video.
As Ballerini's first-ever collab, the uptempo track is something that has broadened the starlet's horizons. "It's been really cool being in the studio with them and just seeing the vision that y'all have for your sound and what you want to do next," the country star told the duo in a backstage trailer. Despite working with a string of other female acts like Daya and Halsey, Drew Taggart said that he understands the nerves that come into play when making music with people you're not close with. "You gotta be kinda vulnerable, especially when you're working with someone you haven't worked with before," he admitted.
On the video front, the trio has combined forces to film a dirt bike-center music video, which just so happens to be a dream come true for the EDM pair. "The theme for this video is [about] these three motocross riders that all come to this race with something different to prove," Drew said, before Alex delivered the relatability factor of the project.
"I think we can all relate to the idea of wanting to be with someone and the people around you, your friends or whatever, not really wanting you to be with that person and just ignoring them and following your heart and deciding to be with that person anyways," he explained.
"This Feeling" is currently available for download on iTunes.
This paid content is provided by M&M'S First Look. The views and opinions expressed do not necessarily represent those of iHeart.