Ireland Baldwin Says Justin Bieber and Hailey Baldwin Were 'Meant To Be'
By Emily Lee
September 24, 2018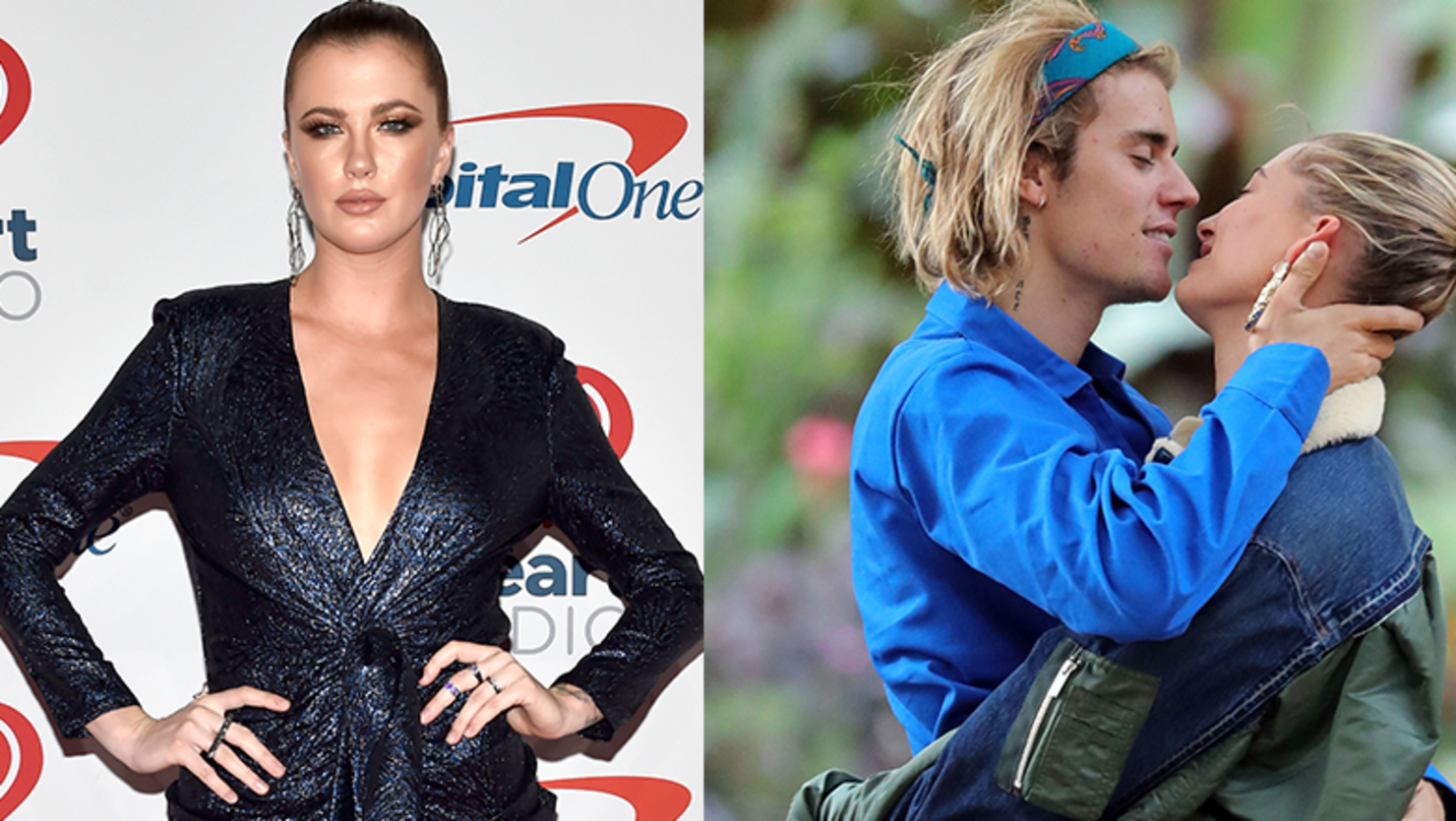 Ireland Baldwin just spilled the beans on her cousin Hailey Baldwin's engagement to Justin Bieber. While Ireland tried to play it coy, telling Entertainment Tonight at our 2018 iHeartRadio Music Festival that she has "no idea what their situation is," she ended revealing a lot of juicy details about Justin and Hailey's whirlwind romance.
"I think they're just taking things slow. They're just kissing all over the world," Ireland said with a laugh. She's not wrong, though, the happy couple have been photographed making out in New York, London, and even Washington state. As for all those paparazzi following Justin and Hailey everywhere? Ireland has some advice for them. "They're looking too hard. Just let them kiss!"
Perhaps the most telling quote from Ireland's interview is when she said the couple was "meant to be a long time ago," as well as "It was just a long time coming. And we're all like, 'all right, thank god. Let's move forward now. Whoo!' They're so in love, and they really do a lot of good for each other. And that's the most important thing for me, that he makes her so happy and so connected."
For many, Justin and Hailey's engagement came as a total shock. After just one month of dating, the engagement seemed like a rush job. Ireland's comments support the rumors that Hailey and Justin were secretly in an on-again-off-again relationship for years. As we all know, Justin was also in an on-again-off-again relationship with Selena Gomez, who he had reunited with and then promptly split from shortly before publicly getting back together with Hailey. Justin's relationship with Selena was much more highly publicized than his relationship with Hailey. It looks like we all missed the signs that this engagement was coming.
Ireland elaborated on her original comments, saying, "I just think they've gone through a lot of trial and error as individuals and together and I think that really what stands and holds a relationship and really proves its worth and that it's meant to be. And they've proved it, I think."
"You know, they just bring out the good in each other, they really do," she continued. "And I think they do a really good job of checking each other when one desperately needs to be checked and told you're out of line. I think that they really, really do care about each other so much and care about others and what their families think of them. They're a very respectable couple."
As for what kind of wedding Justin and Hailey will have? Ireland believes it will be a small, intimate ceremony with just their family and friends.
Photo: Getty