Is Oasis Being Offered a Huge Sum to Play a Reunion Show in Ireland?
By Katrina Nattress
September 25, 2018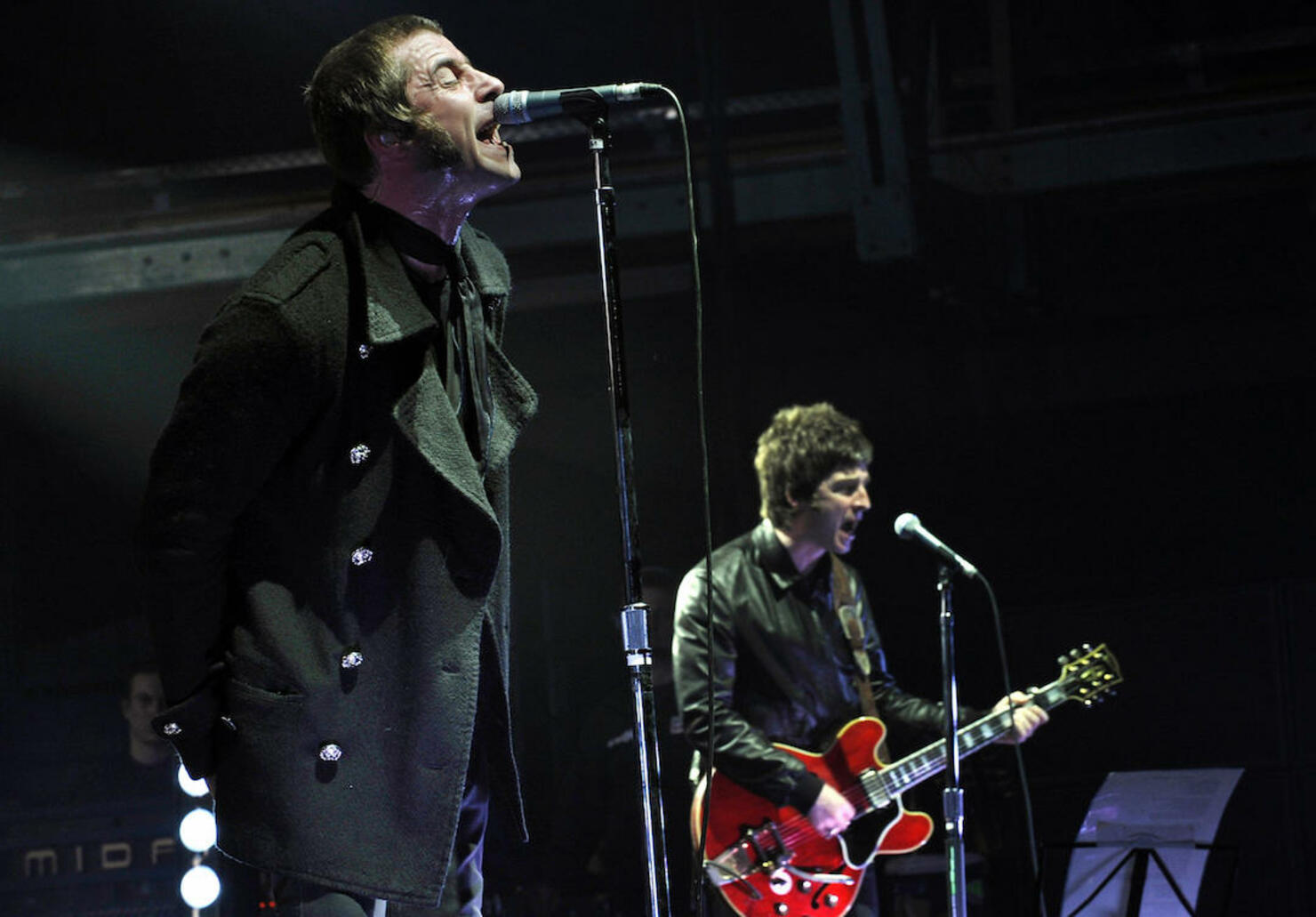 It's been nearly 10 years since the infamous incident where Liam Gallagher threw a plum at his older brother Noel's head backstage before a show in Paris. Later that night, a fed up Noel announced he was leaving the band because he could no longer work with his sibling, thus causing Oasis to break up.
As such, it's been nearly 10 years since fans have been begging for the brothers to call a truce and get the band back together. If Irish promoter MCD has anything to do with it, that reunion may happen faster than expected.
"We promote Liam, and we promote Noel. Liam has always said someday they will [reform]", MCD boss Denis Desmond told Extra.IE. "They've played [Dublin's Slane Castle] with R.E.M., there's always an offer on the table, and they know it. It goes up every week. And they know that as well."
Though the promoter did not reveal just how much money is included in that offer, Noel stated his price to The Daily Star a couple years ago.
"For 20 million quid, one gig — that is good money isn't it?", he told the outlet in 2016. "But I have never had that offer from anyone yet."
Though it would take a lot for Noel to come back, Liam's ready for a reunion now.
"Earth to noel listen up rkid I hear your doing gigs where people can't drink alcohol now that's the BeZarist thing you've done yet I forgive you," he wrote on Twitter over the summer, "now let's get the BIG O back together and stop f**king about the drinks are on me."
When Noel didn't respond, his brother made note of that as well: "I'll take that as a no" he later tweeted.
Check out Liam's tweets below and cross your fingers MCD's offer is good enough to convince Noel to commit to a reunion show.
Earth to noel listen up rkid I hear your doing gigs where people can't drink alcohol now that's the BeZarist thing you've done yet I forgive you now let's get the BIG O back together and stop fucking about the drinks are on me LG x

— Liam Gallagher (@liamgallagher) July 19, 2018
I'll take that as a NO then as you were LG x

— Liam Gallagher (@liamgallagher) July 20, 2018