Marshmello and Bastille's 'Happier' Video Is an Homage to Our Furry Friends
By Katrina Nattress
September 25, 2018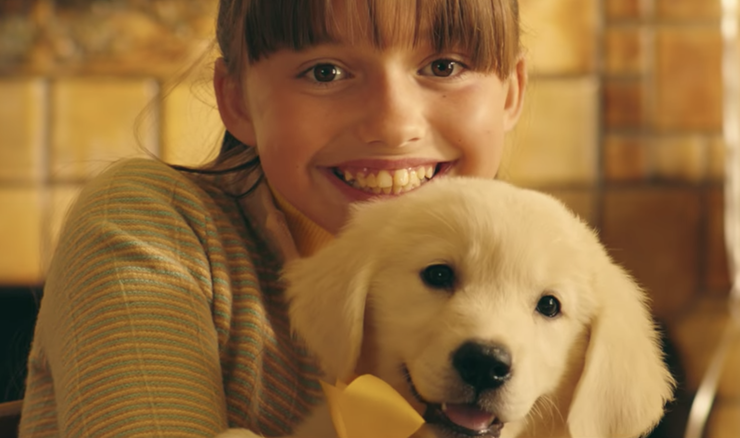 The bond between a pet and their human is unbreakable, and that's the love story Marshmello and Bastille wanted to portray in the visuals for their collaborative single, "Happier."
"When Bastille sent me 'Happier' for the first time I was taken aback," the DJ said in the video's YouTube description. "The amount of emotion that you could feel in the lyrics was crazy. As I listened to the song more and more it reminded me of so many things I've been through in my life. Toxic relationships, letting go of things I didn't want to and just situations where happiness came with a price. Recently I lost my dog which was really hard for me. I wanted the video to embrace the pain that we feel losing someone close to us and the cycle of life. This is what made me happier."
The clip begins with a young girl's father gifting her a golden retriever puppy named Mello for her birthday. As the girl gets older and is faced with high school hardships, her furry friend is always there for her. Near the end of the video, the protagonist is forced to say goodbye when Mello gets sick and is ultimately put to sleep. Fast forward 20 years, and the girl is now a grown woman with a daughter of her own. Like her mother, the young girl is gifted with a golden retriever puppy of her own, and the cycle continues.
Watch the emotional "Happier" video below.
Chat About Marshmello and Bastille's 'Happier' Video Is an Homage to Our Furry Friends