Portugal. The Man Bring 'So Young' to 'Seth Meyers': Watch
By Katrina Nattress
September 25, 2018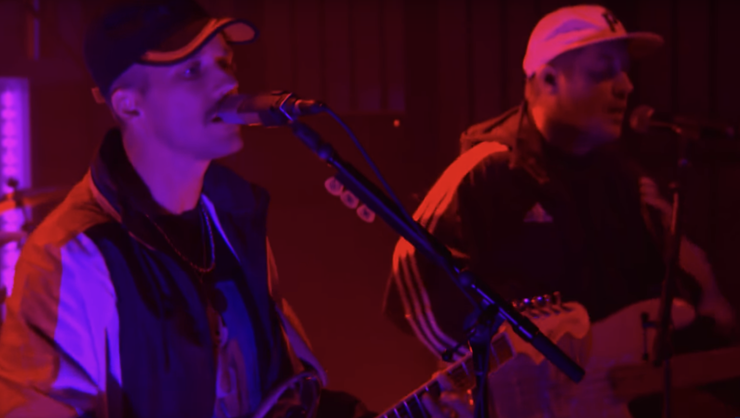 Portugal. The Man have pretty much been touring nonstop since releasing their critically acclaimed eighth studio album, Woodstock, last summer. And on Sunday (September 23), the alt-pop rockers played their last show, at least for a little while.
After wrapping up a massive North American tour in Boston, the band stayed on the east coast to pay a visit to Late Night with Seth Meyers and on Monday night (September 24) opted to perform a song other than their Grammy-winning hit "Feel It Still" and treated the audience to their ode to growing older called "So Young."
"I don't need to make amends / But I'm done going undercover / I just want to find a friend / I don't need another lover," vocalist and guitarist John Gourley admitted during the chorus, with a fatigued band backing him. Like the song's theme, the band looked tired — and rightfully so after spending so much time on the road. Though they sounded tight as ever, each member looked as if he were going through the motions.
A break will be good for the group to recoup before heading up to their home state of Alaska to play two nights at Anchorage's Alaska Airlines Center on October 26 and 27.
Watch Portugal. The Man perform "So Young" below.
Chat About Portugal. The Man Bring 'So Young' to 'Seth Meyers': Watch