Lil Wayne Finally Reveals The Release Date Of 'Tha Carter V'
By Peyton Blakemore
September 26, 2018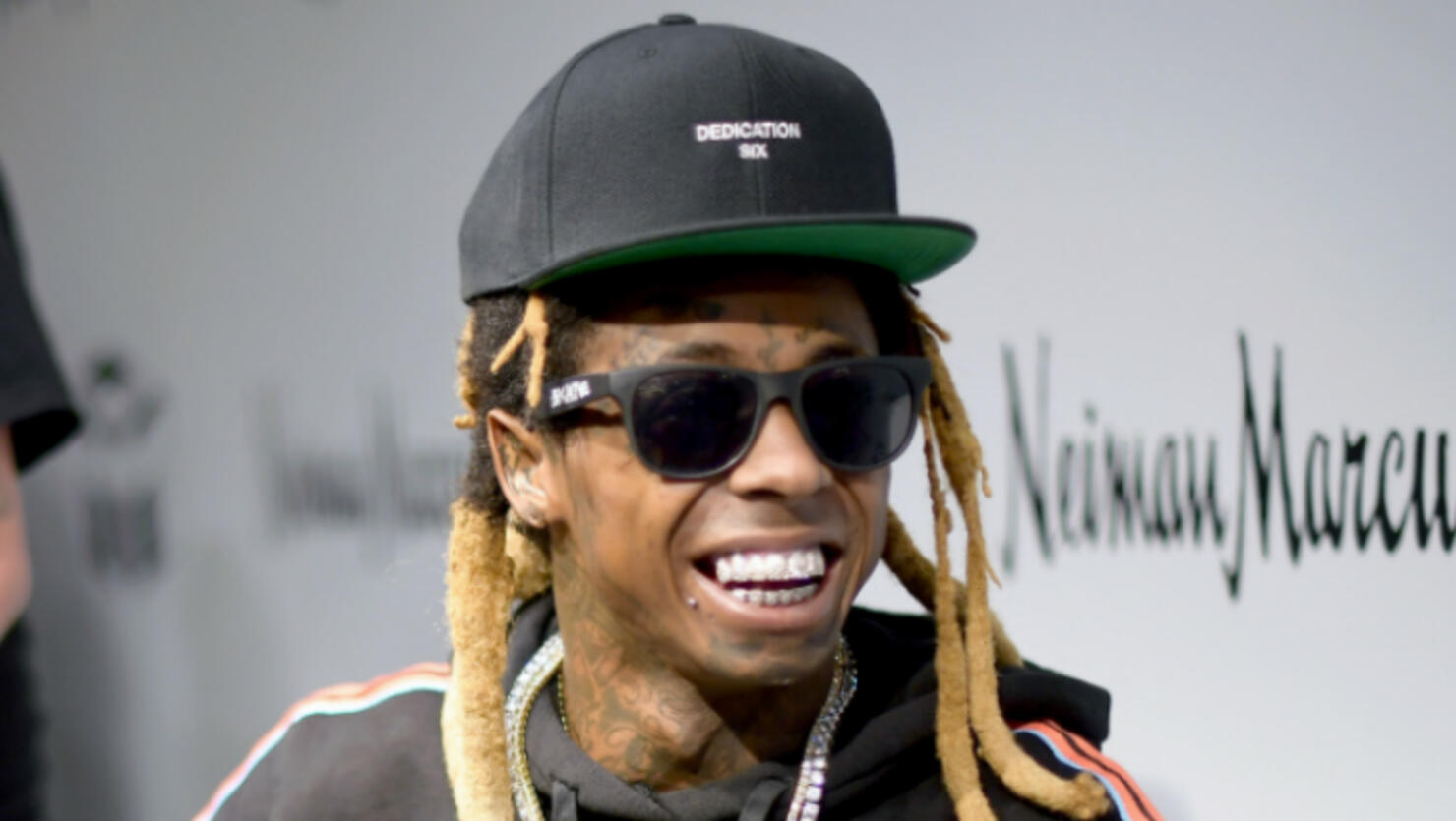 Tha Carter V is dropping this week!
On Tuesday (September 25), Lil Wayne finally revealed that the release date of his highly-anticipated album, which has been over six years in the making, with a three-part Instagram video.
"Hey! What up people? Tunechi here. How y'all doin'? Message to the world, to my fans, to all my supporters," the "Love Me" rapper began the video. "I heard there was a misunderstanding about the release date of Tha CV. I heard y'all got a little mixed up and y'all thought it was being released like last week or somethin'," Wayne said, referencing the false rumor that spread earlier this month that claimed the album would drop on September 21.
"Well, I would like for you to know that since y'all stuck with me and hung in there any way for like the past four or five years through all of this —y'all got me feeling like Tiger Woods with this comeback — on my birthday, I actually have something special," he teased. "I will be releasing Tha Carter V on my birthday."
After smiling from ear to ear, he repeated the news, saying, "Again, on my birthday. I actually have something special for y'all. I will be releasing Tha Carter V on my birthday." Wayne then joked, "If you don't know when my birthday is, Wikipedia does. Wiki me bish." (We'll save you the wiki trip, it's this Thursday, September 27)
"Like I said, I mean y'all hung in there with me for the past thirty million years anyway. Y'all hung in there with me so I can't do nothing but thank y'all for all the love and all the passion," he added. "And every ounce of anything I have left in my heart it goes to y'all. Honestly, my fans, my supporters, the world, you know, of course, it's God and family first [but] I am nothing, absolutely nothing without my fans."
Wayne went on to explain the years of work he put into the long-awaited project. "I always give y'all all of me, but with this album, I'm giving you more than me," he said. "You gotta always remember that this is years of work. This is four, five, six years of work that you'll hopefully be listening to and I hope you enjoy it... everytime you put it on I hope you enjoy it."
He ended his message by saying: "Again on my birthday ladies and gentlemen I will be releasing Tha Carter V. Thank you."
As previously reported, Wayne sent his fans into hysterics when Young Money released the cover art for Carter V earlier this month. "🖐 Put them 5s up ‼️‼️‼️" the record label's official Twitter account captioned a photo of Wayne's palm with words "The World" written upside down on it. To note, the post made no mention of a release date, however, many outlets reported that September 21 would be the day of its release. A source later told TMZ, that "the hype surrounding September 21 as the release date for Carter V was all generated by pure speculation," because Lil Wayne never once confirmed the album's release date.
Fans excitement is no doubt due to the album being more than six years in the making. It was held a number of times by Wayne's record label over the years. However, in February, Birdman promised fans that they would get the album before the end of 2018. "We'll get that this year," he told Rap-Up. "I'm guaranteeing you gon' get it this year."
Photo: Getty Images