Robyn Wants You To Come Get Your 'Honey': Listen
By Paris Close
September 27, 2018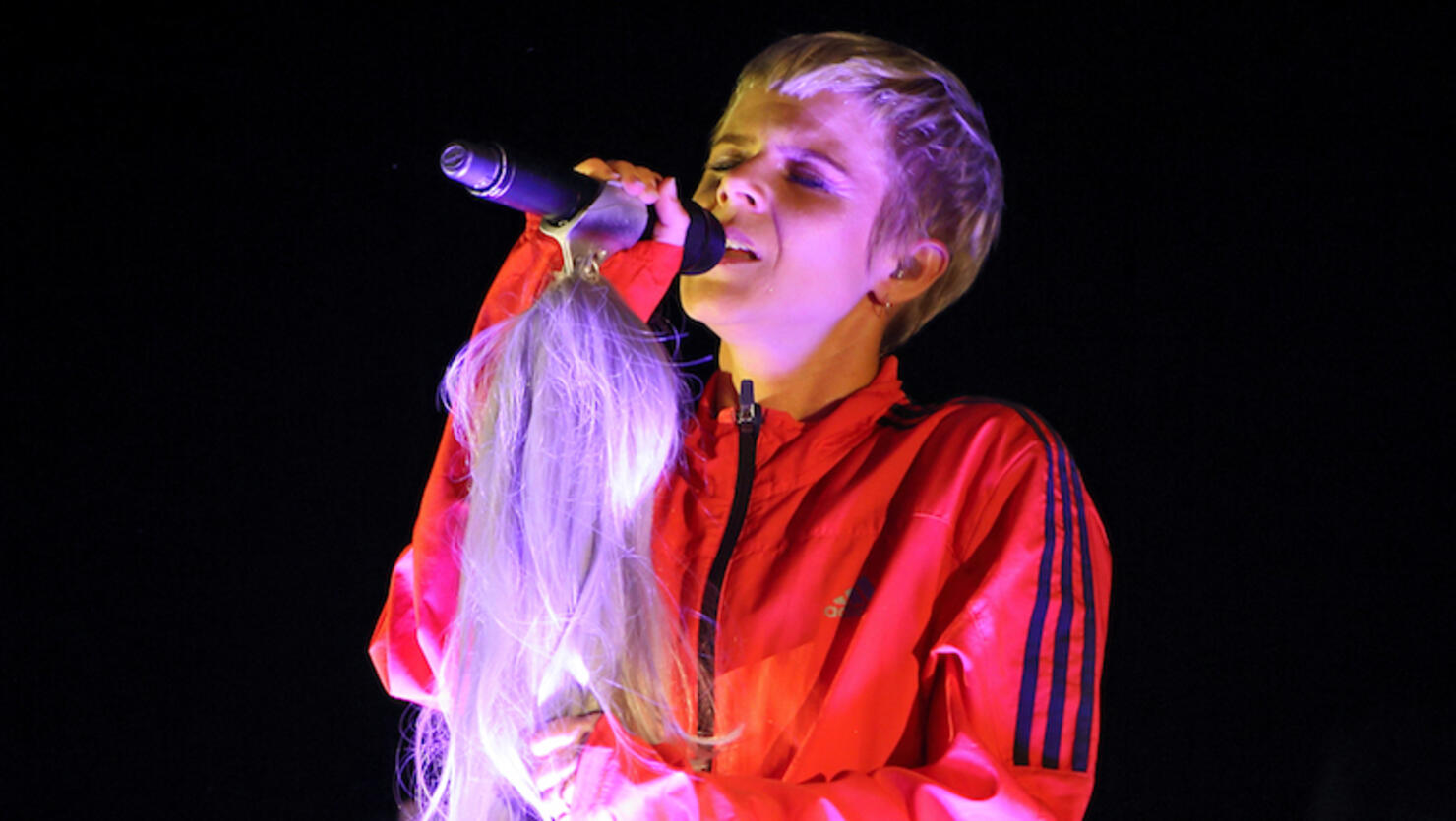 Robyn is giving listeners a taste of something sweet.
On Wednesday (September 26), the Swedish singer (finally!) unveiled the full-length version of her title track "Honey" from her long-awaited eighth studio album.
The seductive, '80s-influenced jam had been teased previously on the final season of HBO's Girls earlier this year but spoiled the experience with overlapping commentary from the show. Now, listeners can get an audible filling of the pop star's alluring new single from her upcoming LP of the same name before it drops October 26.
Hear "Honey" and watch its equally beguiling lyric video below:
The 39-year-old's latest tune is the second official release from Honey, following "Missing U" which arrived in August.
Robyn's comeback record marks her first in eight years. Her last record, Body Talk, released in 2010 and soared with angsty club anthems like "Dancing On My Own," Hang With Me," and "Call Your Girlfriend."
In speaking about the trajectory she chose with Honey, Robyn told Pitchfork she sought for a "sweet place, like a very soft ecstasy." Her freshest offering totally hits the mark, oozing with sexual lines like, "Every color and every taste/ Every breath that whispers your name."
Earlier this week, the dance-pop superstar unveiled the tracklist for her forthcoming album, which includes songs like "Baby Forgive Me," "Between the Lines," and a collab with Zhala called "Human Being." Longtime music partners Joseph Mount of Metronomy and Adam Bainbridge of Kindess also have a hand in the project.
Photo: Getty Images