Shawn Mendes & Zedd Collide On 'Lost In Japan' Remix: Hear It Now
By Paris Close
September 27, 2018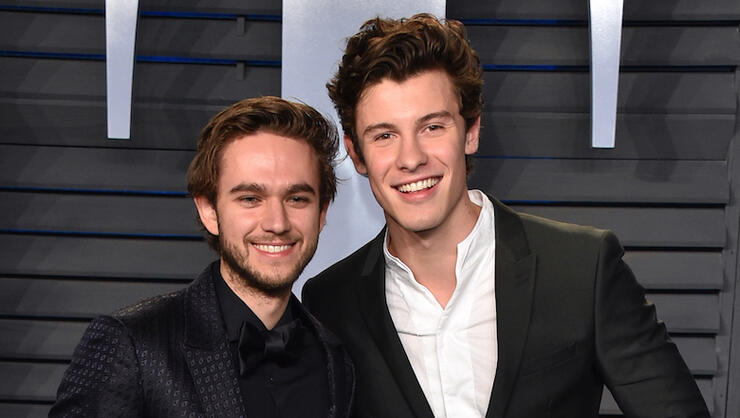 Shawn Mendes and Zedd have finally met their promise to deliver a collab.
This week saw the long-awaited release of 20-year-old singer-songwriter's remixed version of his romantic, funk-pop jam "Lost in Japan," which receives a far more amplified sound with the assistance of the Russian-German DJ.
The track, which appears on Mendes' self-titled third studio album, served as the second single upon its arrival in late March.
Zedd's EDM edit expands the pop star's typically-swoony vocals with a distorted edge, which happens to pair well with the abundance of bouncing bass grooves to accentuate the song's club-worthy charm.
Hear the "Lost in Japan" remix below:
Mendes and Zedd's "Lost in Japan" rework comes four months after the pair confirmed the project to iHeartRadio exclusively via Twitter back in May.
Given the 29-year-old's background with scoring collabs with the likes of Alessia Cara, Selena Gomez, and Liam Payne, fans were eager to pitch the possibility of the two recording artists teaming up in the future. We felt the same and thought the musicians could use a slight nudge of motivation — because that's what best friends are for!
"I'm sorry for yelling, but I really need a @ShawnMendes and @Zedd collab!!!" we tweeted, which, much to our surprise, Zedd was more than happy to answer our prayers, writing back, "You will get it :)"
And now that we (finally) have it, we can't stop listening!!
What do you think of Mendes and Zedd's new remix? Let us know!
Photo: Getty Images
Chat About Shawn Mendes & Zedd Collide On 'Lost In Japan' Remix: Hear It Now