Lindsay Lohan Allegedly Punched For Trying To 'Save' Syrian Mother's Kids
By Paris Close
September 29, 2018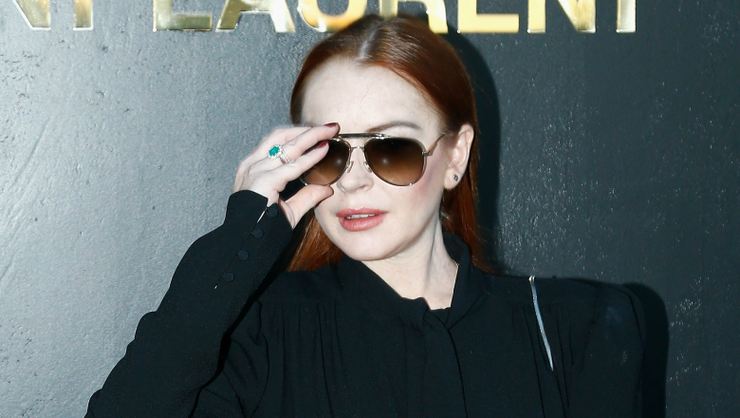 Lindsay Lohan is in hot water over an alarming video that seems to show the actress attempting to take a refugee woman's children away from her.
Last night (September 28), the star captured her encounter with a homeless Syrian family via a series of Instagram Stories, which she recorded while visiting Moscow per TMZ. In the clip, below, a "really worried" Lohan makes repeated attempts to invite the bunch to spend the night at a hotel.
But when the mother refuses her offer, the 32-year-old becomes combative and then turns her attention directly to their two boys. "Do you want to stay in a hotel tonight? Do you want to watch movies?" she persuades. "It would be so cool to watch a movie on a TV or a computer."
The woman, who looks visibly uncomfortable at this point, is forced to interfere again, triggering Lohan's frustration. "You should not have them on the floor, you should be a hard-working woman ... for your children, so they have a better life," she admonished, adding, "If someone is offering them a home and a bed, which is me at the moment, give it to them."
Startled, the family walks off but then the Mean Girls performer starts to follow them, telling the kids, "I won't leave until I take you," before claiming, "they're trafficking children." It's not until Lohan tries to reach for one of the boys that things escalate to violence.
That's when Lohan fumbles her phone after the mother apparently struck her in the face — and reasonably so — leaving the star in a state of shock.
We wish we were kidding, but it's all Twitter's been able to talk about:
Chat About Lindsay Lohan Allegedly Punched For Trying To 'Save' Syrian Mother's Kids