Earl Thomas Flips Off His Own Sideline After Fracturing His Leg
By Bill Galluccio
October 1, 2018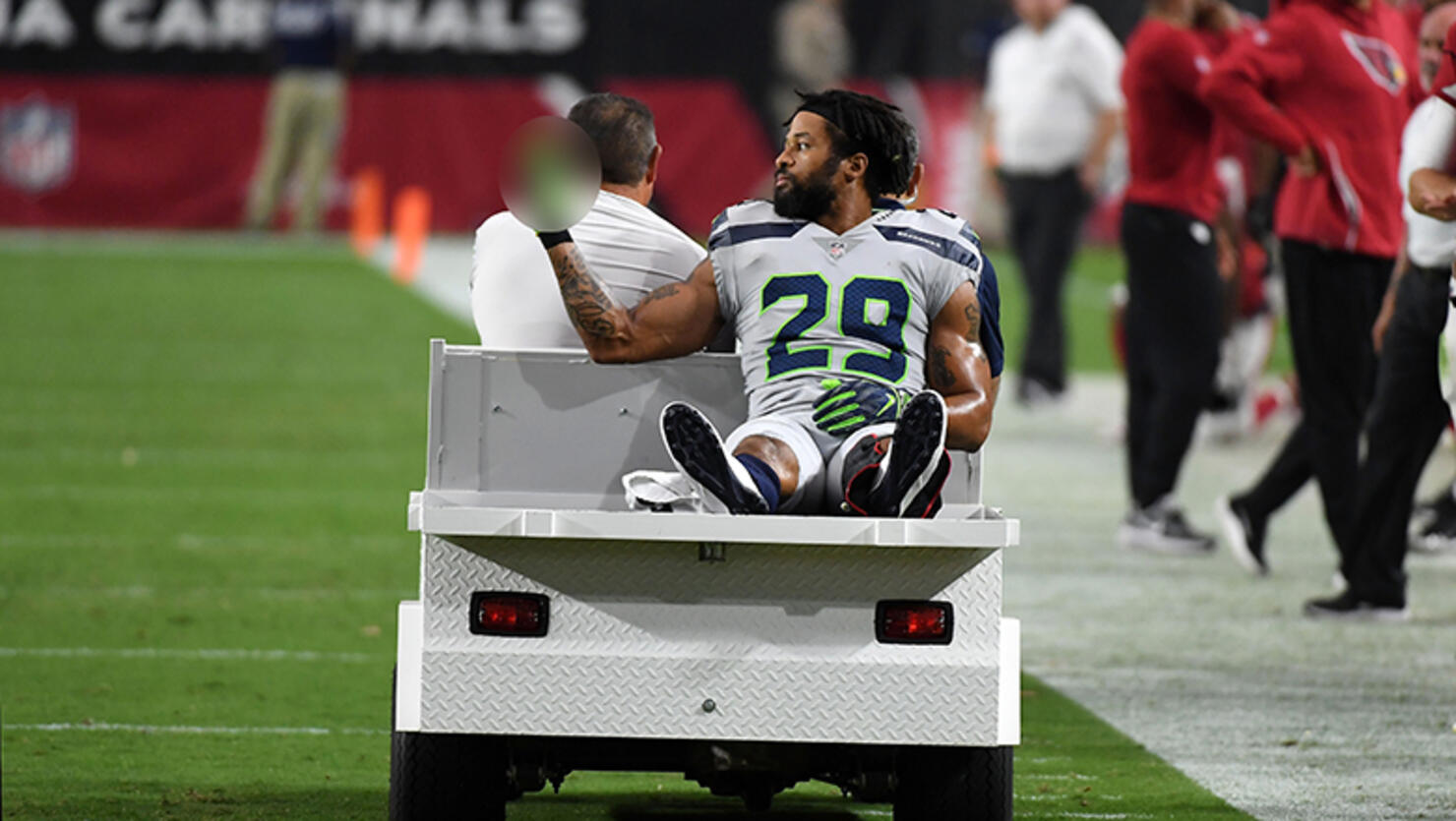 Seattle Seahawks safety Earl Thomas suffered a potentially season-ending injury on Sunday during a game against the Arizona Cardinals. When Thomas was carted off the field after breaking his leg, he didn't give a thumbs up to let the crowd know he was doing fine, instead, he made an obscene gesture toward his own sideline.
The All-Pro safety sat out during the preseason over a contract dispute with the Seahawks. He wanted a long-term deal, while the Seahawks were reportedly trying to trade him. He lost nearly $1.6 million by sitting out during the preseason and decided to suit up because he did not want to forfeit his $500,000 game check.
After the game, Thomas' teammate, Bobby Wagner, weighed in on the injury and contract dispute.
"I think that's the crazy part of our business. If he doesn't come, then he's not a team player. If he does come and he gets hurt, then it's, 'He shouldn't have come.' So it's a position that we get put in often and it's an unfortunate situation."
The Seahawks did not give a timetable for Thomas' return. He was not available to comment following the game.
Photo: Getty Images