Kanye To Record 'Yandhi' Album In Africa, Kim K Reveals New Release Date
By Peyton Blakemore
October 1, 2018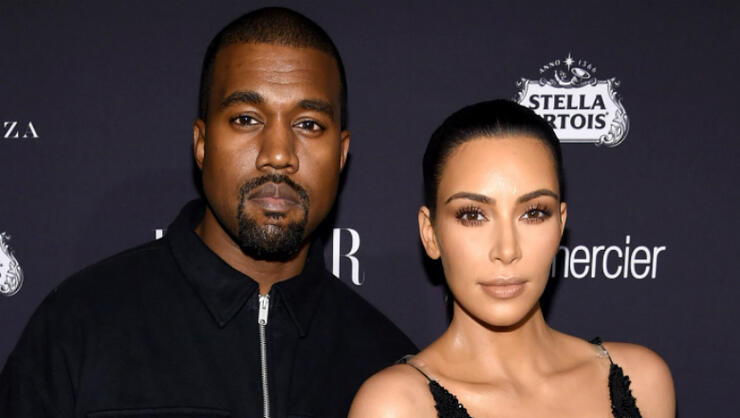 Kanye West delayed the release of his album Yandhi for a number of reasons. The main being he didn't finish it, but also because he wants to travel to Africa and draw inspiration from the motherland.
On Monday (October 1), Ye spoke to TMZ about his upcoming album Yandhi, which was supposed to drop on Saturday (September 29) but didn't, despite Ye previously saying it would. "I didn't finish it," Kanye admitted before going into detail about the delayed project. "I started incorporating sounds that you never heard before and having concepts people don't talk about. We have concepts talking about body-shaming, women being looked down upon for how many people that they slept with. It's a full Ye album." He then spoke about the "five albums" he dropped this year (his joint album with Kid Cudi, Kids See Ghosts, Teyana Taylor's KTSE, Nas' Nasir, Pusha T's Daytona, and his solo project, Ye), which he called his "superhero rehabilitation" albums.
"And now the alien Ye is fully back in mode — off of medication, working out, breathing as much fresh air as possible," he added. "Thinking, doing, being hisself....I'm being me...I can wear whatever I want because I'm a God," he said before explaining his plans for Yandhi. "This is the type of energy that we're putting into the album so, we're going to Africa in two weeks to record. I felt this energy when I was in Chicago. I felt the roots. We have to go to what is known as Africa... and just grab the soil and cook food... and have my kids in the studio, and have the mic in the open so you can hear nature while we're recording."
Ahead of Kanye's interview, his wife Kim Kardashian took to Twitter to reveal the album's new release date. "Nov 23 Black Friday YANDHI TRUST ME it is worth the wait 😱😘💦💰👑🔥🎥💋👅👏🏼💕😍🔌🤩," she wrote.
Nov 23 Black Friday YANDHI TRUST ME it is worth the wait 😱😘💦💰👑🔥🎥💋👅👏🏼💕😍🔌🤩

— Kim Kardashian West (@KimKardashian) October 1, 2018
As previously reported, Ye released the cover art for Yandhi last month and revealed its first release date. He tweeted out a photo of a clear CD case, similar to that of his 2013 Yeezus album cover, with an iMessage that read, "YANDHI 9 29 18."
Photo: Getty Images
Chat About Kanye To Record 'Yandhi' Album In Africa, Kim K Reveals New Release Date