Lil Pump Losing Out On More Than $1 Million After Tour Cancellation
By Peyton Blakemore
October 1, 2018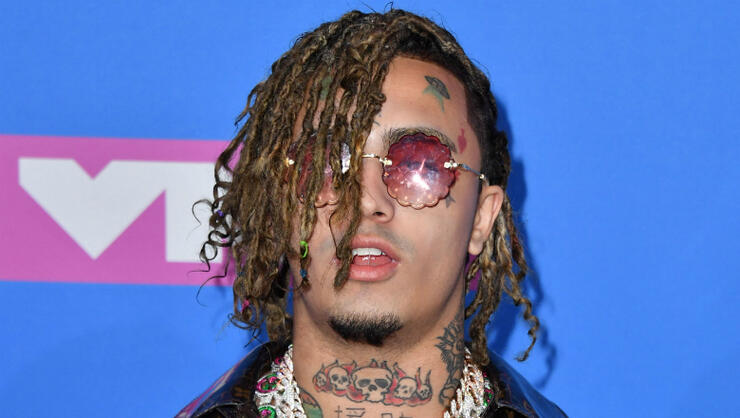 Lil Pump is losing some serious cash due to his "Harverd Dropout Tour" cancellation.
According to TMZ, the "I Love It" rapper's impending jail sentence, which seems to be the reason behind the tour's cancellation, is costing him $1,050,000. Pump was set to earn $70,000 per show for his 15-date "Harverd Dropout Tour." As fans know, the North American tour was supposed to start on September 28. However, as the "Gucci Gang" rapper announced last month, he's facing months of jail time following a parole violation in Miami back in August.
"Listen up y'all, I'ma get straight to the point: Y'all seen what happened in Miami, I got arrested or whatever over some bullsh*t," he explained in an Instagram video, referencing his bust for driving without a license. "So I'm on probation in L.A., I just violated my P.O., so I gotta go in and do a couple of months. But I got some crazy a** sh*t dropping while I'm in there so I'ma have something for y'all don't worry. Listen kids, stay in school, don't f**k up like me."
Since his announcement, Pump has been MIA, leaving his social media pages in the hands of his management team. The 18-year-old rapper's disappearance on social media led many to assume that he had already started his jail sentence last month. However, Pump returned to the public eye on Saturday (September 30), ending all the jail rumors, to perform alongside Kanye West on Saturday Night Live.
As previously reported, Pump's "Harverd Dropout Tour" was canceled on Friday (September 28) ahead of its first tour stop in Denver. "Due to unforeseen circumstances, Lil Pump's "Harvard Dropout Tour" has been canceled," a rep for Pump told Complex. "Refunds will be provided at point of purchase. We apologize for any inconvenience." While they didn't exactly say that Pumps impending jail time was the cause of the tour cancellation, one would say it's safe to assume the rapper's legal issues are what led to the abrupt announcement.
Photo: Getty Images
Chat About Lil Pump Losing Out On More Than $1 Million After Tour Cancellation