Papa Roach To Join Shinedown on 2019 Tour, Teases New Music
By Taylor Fields
October 2, 2018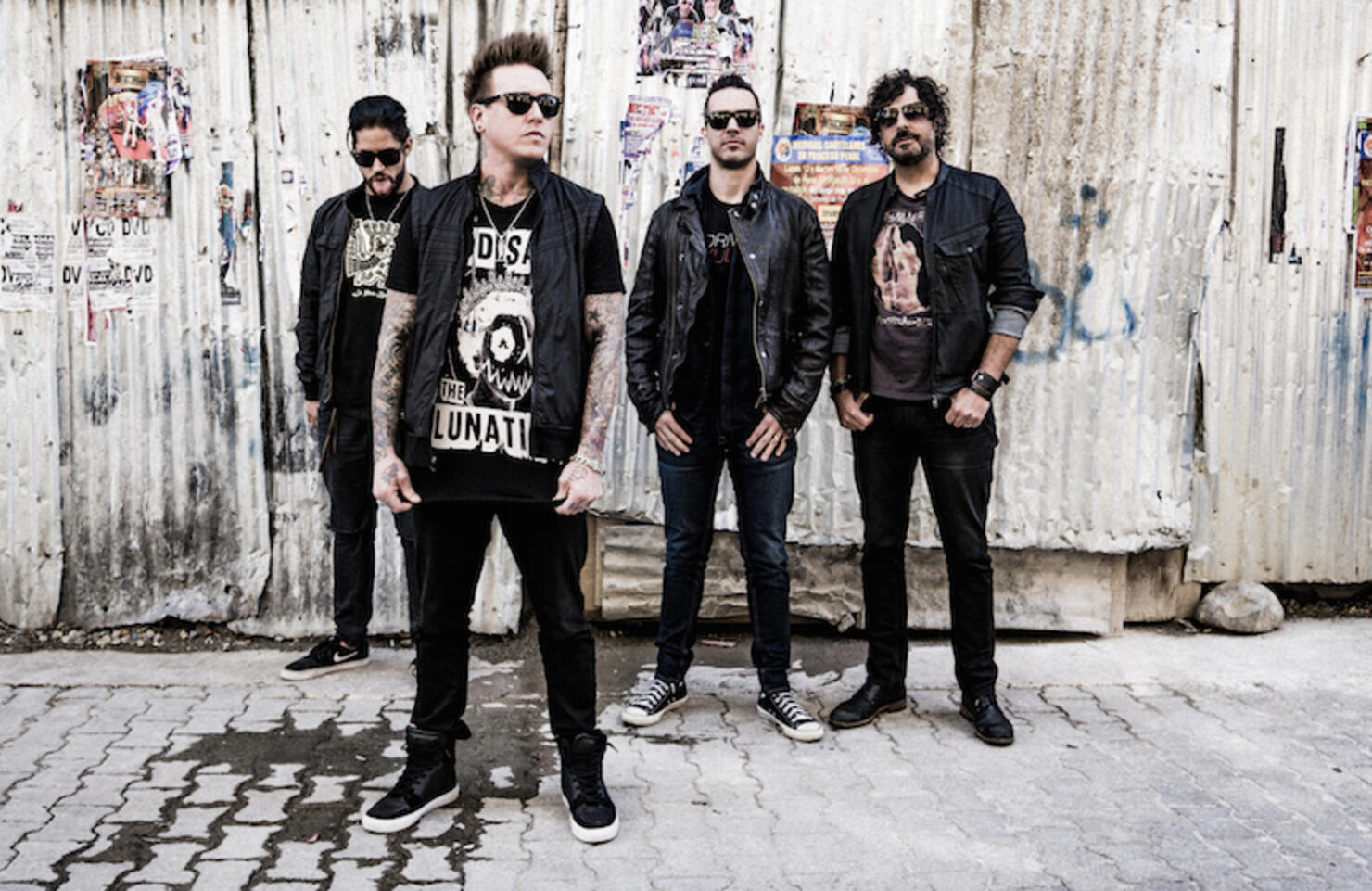 Papa Roach released their latest album, Crooked Teeth, in 2017 ... but the band is already teasing their next album!
Fans can expect new music from Papa Roach on Friday, October 5th, and it will be the first release from their forthcoming 10th full-length studio album, which is expected to be released in early 2019. In a press release, Papa Roach's Jacoby Shaddix explained of what to expect:
"The new album is full of fresh Papa Roach. It's really inspiring - to be continuing our musical momentum and dropping new music so soon after the release of our last album. We're so proud of the progression we've been experiencing, and I promise you it's just the beginning."
And that's not even all of the exciting Papa Roach news! The band has also revealed that they will be joining Shinedown on the US leg of their "2019 ATTENTION! ATTENTION! World Tour." The bands will stop in 18 cities across the country throughout early 2019. See all upcoming Papa Roach tour dates below.
UPCOMING TOUR DATES
Oct 5, 2018 – Richmond, VA – The National
Oct 6, 2018 – Camden, NJ – Rock Allegiance Festival
Oct 7, 2018 – Silver Spring, MD – The Fillmore Silver Spring
Oct 9, 2018 – Orlando, FL – House of Blues
Oct 12, 2018 – Mexico City, Mexico – Foro Oceania
Oct 13, 2018 – Puebla, Mexico – Tecate Comuna Festival
Oct 16, 2018 – Austin, TX – ACL Live at the Moody Theater
Oct 17, 2018 – Lubbock, TX – Lonestar Ampitheater
Oct 19, 2018 – Arlington, TX – Texas Live!
Oct 20, 2018 – El Paso, TX – Speaking Rock
Dec 7, 2018 – Misawa, Japan – Misawa Air Force Base
Dec 8, 2018 – Tokyo, Japan – Yokoto Air Force Base
Dec 10, 2018 – Atsugi, Japan – Atsugi
Dec 11, 2018 – Yokosuka, Japan – Yokosuka Naval Fleet Command
Dec 13, 2018 – Apo, South Korea – Kunsan Air Base
Dec 14, 2018 – Pyeongtaek, South Korea – Osan Air Base
Dec 15, 2018 – Pyeongtaek, South Korea – Camp Humphries
ATTENTION! ATTENTION! WORLD TOUR
w/ Shinedown and Asking Alexandria
Feb 20, 2019 – Estero, FL – Hertz Arena
Feb 22, 2019 – Fayetteville, NC – Crown Complez
Feb 23, 2019 – Knoxville, TN – Civic Coliseum
Feb 24, 2019 – Huntington, WV – Big Sandy Superstone Arena
Feb 26, 2019 – Dayton, OH – Nutter Center
Feb 28, 2019 – Baltimore, MD – UMBC Fieldhouse
Mar 1, 2019 – Hershey, PA – GIANT Center
Mar 2, 2019 – Uncasville, CT – Mohegan Sun Arena
Mar 5, 2019 – Youngtown, OH – Covelli Center
Mar 7, 2018 – Ft. Wayne, IN – War Memorial Coliseum
Mar 8, 2019 – Milwaukee, WI – Fiserv Forum
Mar 9, 2019 – Green Bay, WI – Brown County Arena
Mar 11, 2019 – Minneapolis, MN – Target Center
Mar 12, 2019 – Fargo, ND – Fargodome
Mar 15, 2019 – Lincoln, NE – Pinnacle Bank Center
Mar 16, 2019 – Cedar Rapids, IA – US Cellular Center
Mar 17, 2019 – St. Louis, MO – Chaifetz
Mar 19, 2019 – Wichita, KS – Intrust Arena
Mar 20, 2019 – Loveland, CO – Budweiser Gardens
Mar 23, 2019 – Tuscon, AZ – Kino Veterans Memorial Stadium