Watch Bruce Springsteen Jam With Social Distortion in Asbury Park
By Andrew Magnotta
October 1, 2018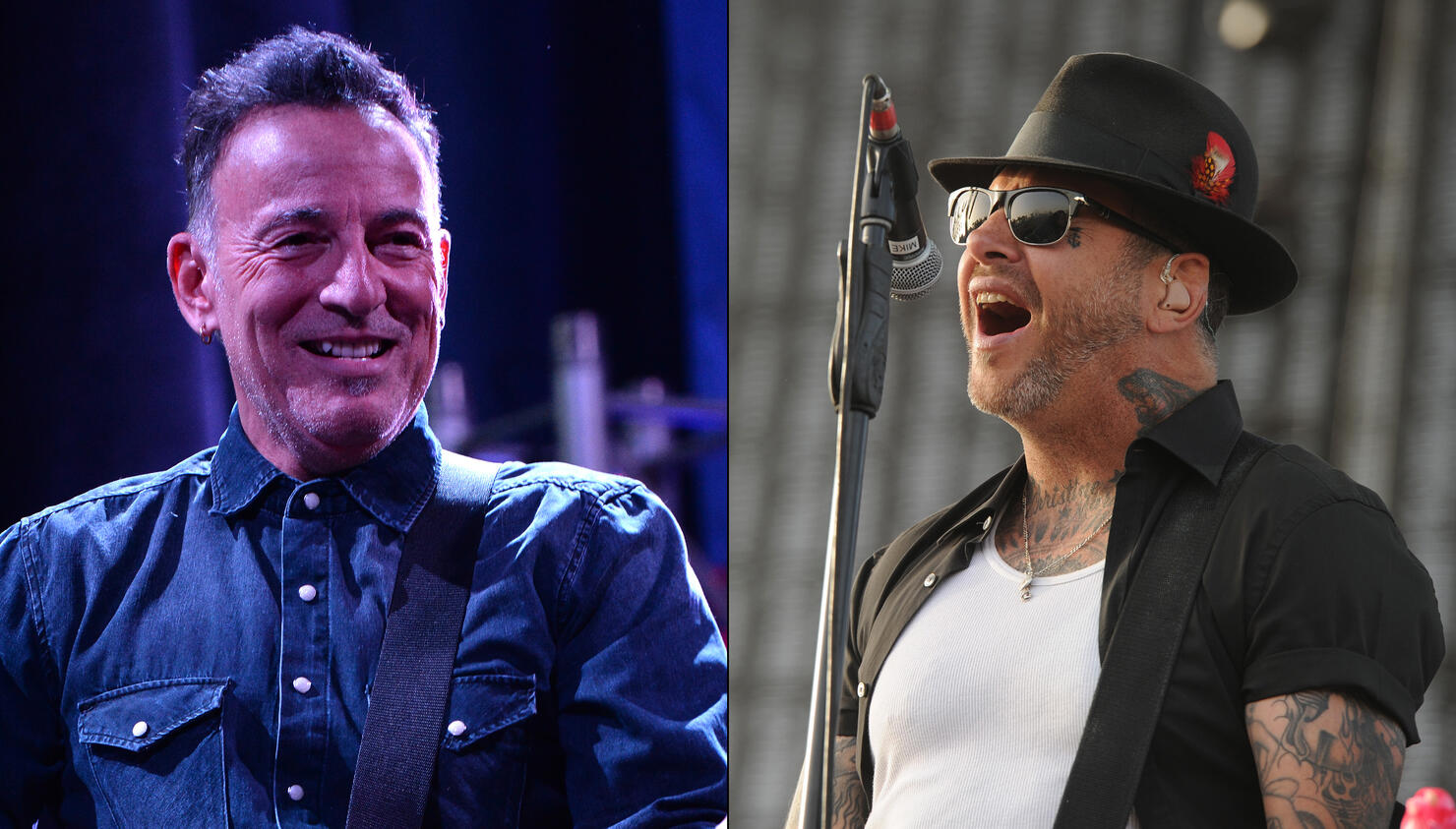 Bruce Springsteen didn't have far to go to join his friends in Social Distortion on the band's recent Asbury Park, NJ, tour stop at the Sea.Hear.Now festival.
Indeed, The Boss sat in for three songs during Social D's headlining set in his hometown.
By the sound of it, the audience was thrilled to see Springsteen participating in the newly established festival, which was founded by another longtime Springsteen friend, photographer Danny Clinch.
"He was just kinda sittin' around doing nothing," Social Distortion frontman Mike Ness said before introducing Springsteen. "I was thinking, maybe he'd come to our show...sing a song or two. You know who I'm talking about? Our good friend Bruce. Come here."
Check out some fan-filmed footage below:
Springsteen may indeed have been sitting at home, but The Boss hasn't been doing a whole lot of "nothing" since getting off the road with the E Street Band last year.
Springsteen has been shuffling back and forth between the Garden State and New York City, performing in his Tony Award-winning Springsteen on Broadway show, which runs through December 15.
Social Distortion's tour wraps up October 28. Get all the Social D tour dates here.
Photo: Getty Images