Justin Bieber & Hailey Baldwin Really DID Get Married & Without A Prenup!
By Paris Close
October 2, 2018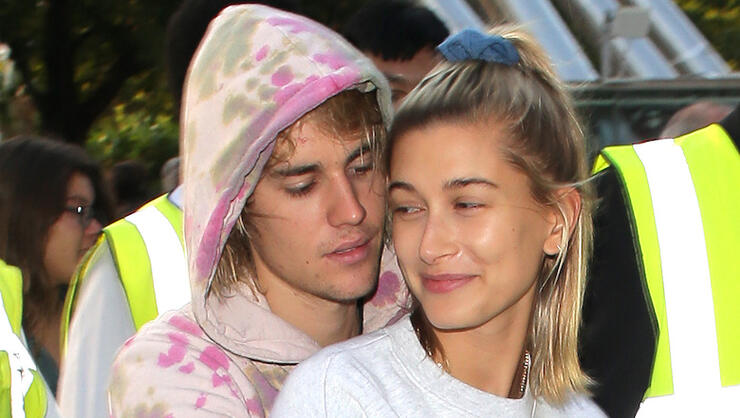 Justin Bieber and Hailey Baldwin ARE married — for real this time!
The latest plot twist to Jailey's whirlwind wedding comes via TMZ, who broke the exclusive marriage report Tuesday morning (October 2). Apparently, the couple has been fibbing to us about their wedlock date all along — Bieber and Baldwin got hitched in New York City last month!
Preacher and Nyack College faculty member Jeffrey Quinn reportedly officiated JB and HB's private union on September 13. Josh Mehl, one of Bieber's friends from Churchome in Los Angeles, was the only one to witness the nuptials, TMZ reports.
If the date sounds familiar, it's because PEOPLE reported the vocalist and the 21-year-old runway star married "without listening to anyone" after filing for marriage licenses at the Office of the City Clerk in NYC the same day. It was the first we heard of their flash matrimony.
Additionally, TMZ indicates the newlyweds did not sign a prenup after all.
The "Sorry" musician, who has an estimated net worth of $250 million, had reportedly been instructed to draft a contract before marrying Baldwin, who's worth a few milli herself. However, he supposedly relented because he's "so in love he doesn't see the need for one." Well, there you have it!
In case you were wondering, yes, the twosome will still have a formal ceremony — but only a ceremony in name since they're already husband and wife.
Justin popped the question to Hailey in the Bahamas on July 6.
Photo: Getty Images
Chat About Justin Bieber & Hailey Baldwin Really DID Get Married & Without A Prenup!