Woman Lost Eye After Being Struck By Golf Ball During Ryder Cup
By Bill Galluccio
October 2, 2018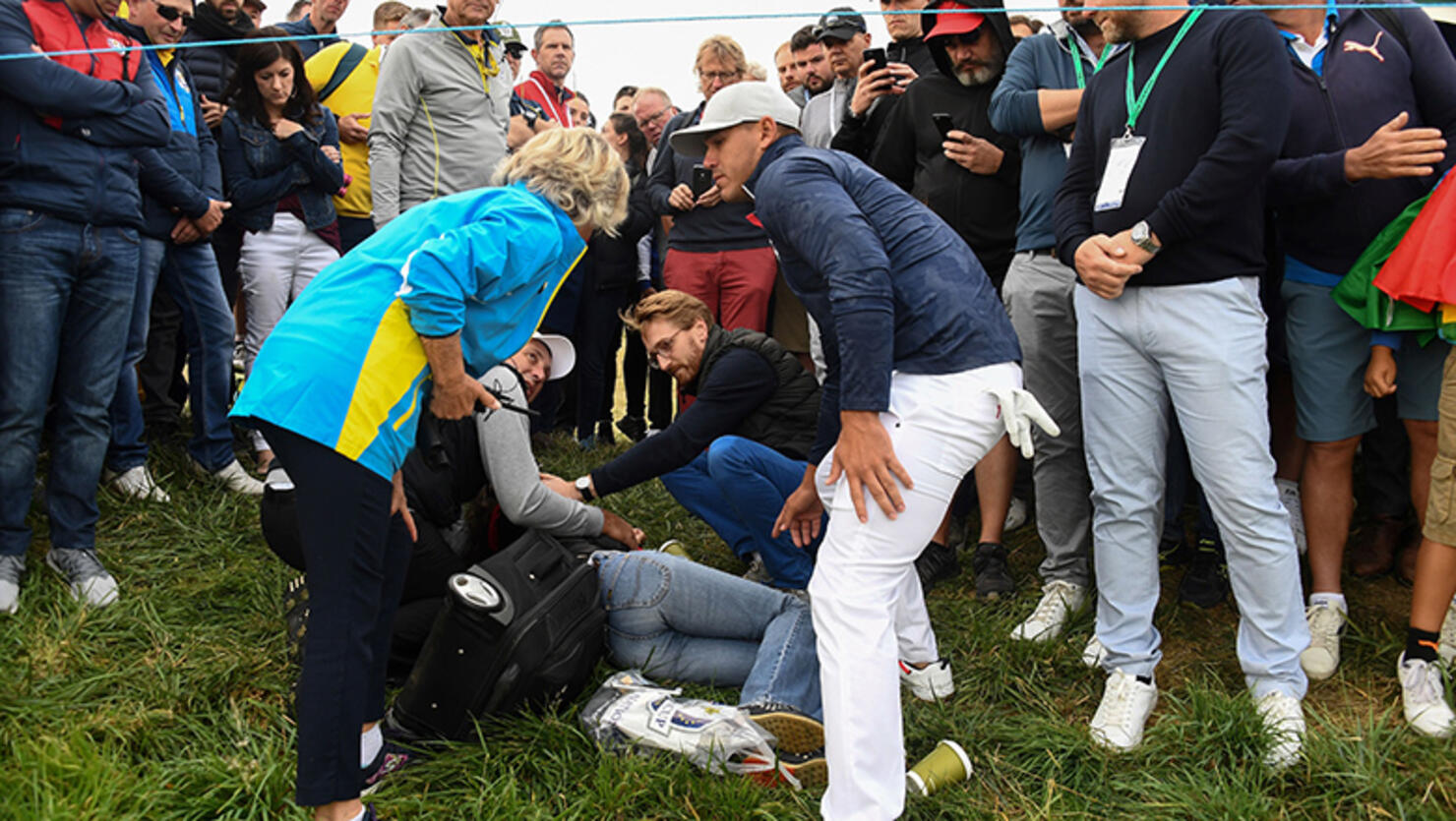 A woman who was watching the Ryder Cup will never regain eyesight in her right eye after she was struck in the face by a shot by American golfer Brooks Koepka on the sixth hole on Friday. Corine Remande said that she didn't feel any pain when the errant shot headed toward the crowd and hit her in the face.
"It happened so fast, I didn't feel any pain when I was hit," Remande said according to the New York Post. "I didn't feel like the ball had struck my eye and then I felt the blood start to pour."
She was treated by medics at Albatros Course of Le Golf National in Guyancourt, France before she was rushed to the hospital.
"The scan on Friday confirmed a fracture of the right eye socket and an explosion of the eyeball," Remande explained. Doctors told her that the injury would leave her permanently blind in her right eye. She is considering legal action against the organizers of the Ryder Cup.
A Ryder Cup spokesperson said they "will do everything we can to support the spectator."
"Ball strikes are an occasional hazard for spectators but this kind of incident is extremely rare. We can confirm that 'fore' was shouted several times but also appreciate how hard it can be to know when and where every ball is struck if you are in the crowd. We are hugely sympathetic and will do everything we can to support the spectator, insofar as that is possible under very difficult circumstances."
Photo: Getty Images