Dave East Surrenders To Police, Charged With Misdemeanor Assault
By Peyton Blakemore
October 3, 2018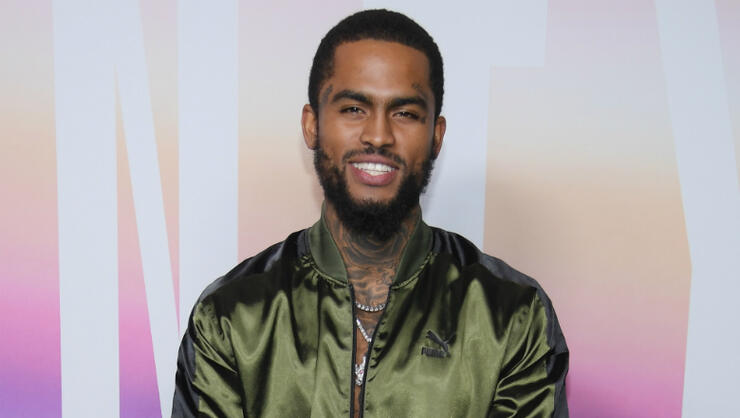 Dave East turned himself in to New York City police on Tuesday (October 2) morning after allegedly attacking a man while leaving a party cruise back in July, TMZ reports. Following his surrender, the "Paranoia" rapper was charged with misdemeanor assault.
Dave is being accused of punching 28-year-old Joel Rosario near Pier 40 as they were leaving a party cruise along the marina of Hudson River Park. The alleged victim claims the attack was unsolicited as he had no previous arguments or alterations with Dave before being punched in the face. Joel had to be treated for a laceration above his left eye following the alleged attack.
A source told TMZ Joel did not know who Dave was before the incident, and only found out after IDing the "Type of Time" rapper while cops were investigating the incident.
Despite being charged with misdemeanor assault on Tuesday, Dave was released the same day. He is expected back in court in December.
The "Fresh Prince of Belaire" rapper's attorney, Stacey Richman, told the site, "We appeared as requested at the police precinct and we look forward to reviewing the criminal court complaint and investigating. My client is an absolute gentleman."
Dave's arrest came just days before the release of his joint album with Styles P titled Beloved. The 13-song album drops on Friday (October 5) and it features The Lox, Tish Hyman, and more.
"'Beloved' translates to David, which brings us to our two artists, David Brewster (Dave East) and David Styles (Styles P)," the rappers' teams explained in a press release. "'Beloved' in English means dearly loved, highly regarded and admired, which reflects the sentiments of the two Davids in New York City. In this body of work which features production by Chase N. Cashe, Scram Jones and even Styles P's son, Noah Styles (on "Rare Breed"), we hear how the two David's battle through the goliaths of violence, street politics, drugs and money."
Photo: Getty Images
Chat About Dave East Surrenders To Police, Charged With Misdemeanor Assault