Richard Patrick to Reunite With Filter Co-Founder for New Album
By Andrew Magnotta
October 3, 2018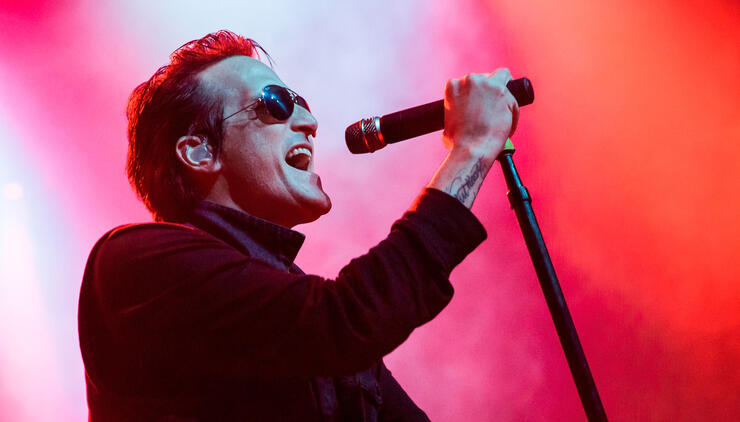 Filter co-founders Richard Patrick and Brian Liesegang are making a new album together after 20 years apart.
The duo formed the band in 1993, and found early success with their explosive debut album, Short Bus, released two years later.
After Liesegang left the band in 1997, his career took him into the studio with the likes of Paul McCartney and onstage with Billy Corgan and Smashing Pumpkins.
Patrick continued under the Filter moniker, recording six more studio albums with the band.
But now Liesegang and Patrick are back together, preparing Filter's eighth studio album with the help of their fans in a crowd funding campaign with Pledge Music.
"This is a shared focused undertaking," the band said in a statement. "A short homecoming. The two disenfranchised young men who met each other in Nine Inch Nails and had shared an epiphany together at the Grand Canyon are back. They are making music they are damn proud of."
The band says the album's title will be decided upon by its fans.
The music will be typically intense, thought-provoking and perhaps just as revolutionary as that of Short Bus.
Patrick and Liesegang "would like their loyal fans to participate — to celebrate making sense of the chaos, and help them make melody from the noise of the outside world," the band added.
You can get a sample of a new song "Thoughts and Prayers" on the Pledge campaign page.
With 61 days to go (as of Wednesday, October 3), the band is at 20 percent of its goal.
Photo: Getty Images
Chat About Richard Patrick to Reunite With Filter Co-Founder for New Album