Foul Play Not Suspected In Death Of College Running Back C.J. Fuller
By Bill Galluccio
October 4, 2018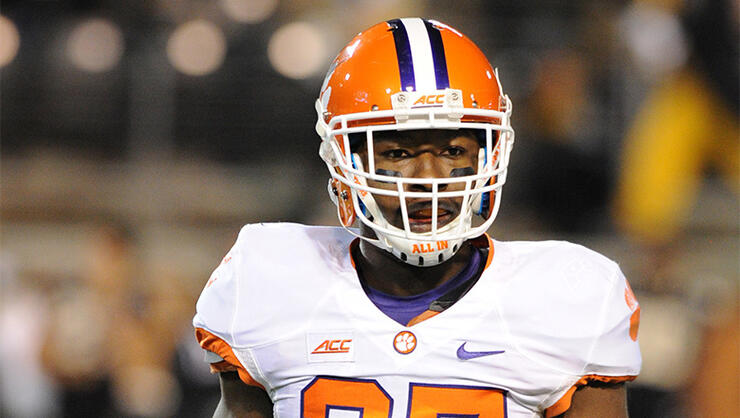 Former Clemson Tigers running back C.J. Fuller was pronounced dead after collapsing at his home on Wednesday (10/3) afternoon. The 22-year-old tore his ACL two weeks ago while playing flag football and had just returned from his first physical therapy session when he collapsed to the ground after asking for some water. His friends called 911 and an ambulance rushed him to the hospital where he died.
The news was a shock to Fuller's former coaches and teammates at Clemson.
"Our thoughts, prayers and deepest sympathies are with C.J.'s family," Tigers coach Dabo Swinney said. "I've known C.J. a long time and watched him grow up through the Easley rec leagues [in South Carolina] all the way through Easley High School. I'm proud of what he accomplished as a Clemson Tiger, most of all his accomplishment of being a Clemson graduate. Our deepest condolences and the thoughts of our program are with his family this evening. May he rest in peace."
According to TMZ, officials said there was "nothing suspicious" about his death, and they believe it could be a result of complications from his knee surgery, though they will not know for sure until they complete the autopsy.
Photo: Getty Images