Lil Baby & Gunna Release New Project 'Drip Harder' With Drake, Nav & More
By James Dinh
October 4, 2018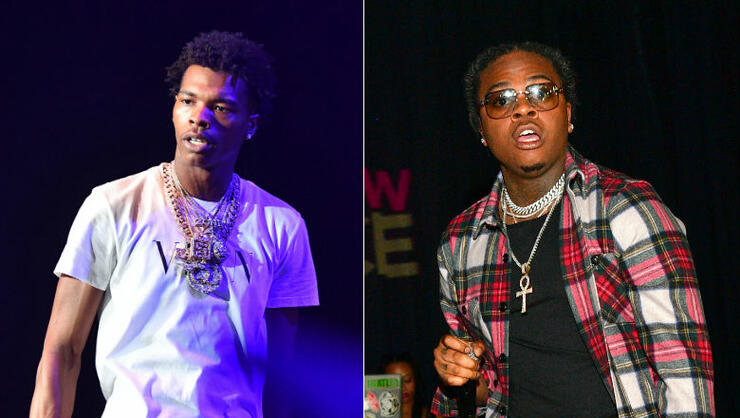 Atlanta is shining bright with Lil Baby and Gunna's just-released Drip Harder mixtape via Quality Control Music / Young Stoner Life Records, which follows the project's lead track, "Drip Too Hard."
At 38 minutes, the 13-track collection features a number of prolific names like Young Thug, Lil Durk, Nav, and Drake. On the production front, creatives like Turbo, Tay Keith, Wheezy, Quay Global, June James, and others contributed to its creation. Interestingly enough, Lil Baby's recent interview with Rolling Stone magazine saw the MC confess that Gunna helped him learn to rap. "He gave me a lot of insights on how to rap when I first started," he said. "The basics, he helped me a whole lot. When I say basics, I mean the real deal — how to record, you gotta go back and do your ad-libs. The simplest thing: how to save a song and send it to my phone."
Scroll on below to see the full track list for Lil Baby and Gunna's Drip Harder project.
1. "Off White Vlone" featuring Lil Durk and Nav
2. "Business Is Business"
3. "Belly"
4. "Deep End"
5. "World Is Yours"
6. "Underdog"
7. "I Am"
8. "Seals Pills"
9. "My Jeans" featuring. Young Thug
10. "Style Stealer"
11. "Close Friends"
12. "Drip Too Hard"
13. "Never Recover" featuring Drake
Chat About Lil Baby & Gunna Release New Project 'Drip Harder' With Drake, Nav & More