Charli XCX & Troye Sivan Take It Back To '1999': Listen
By Paris Close
October 5, 2018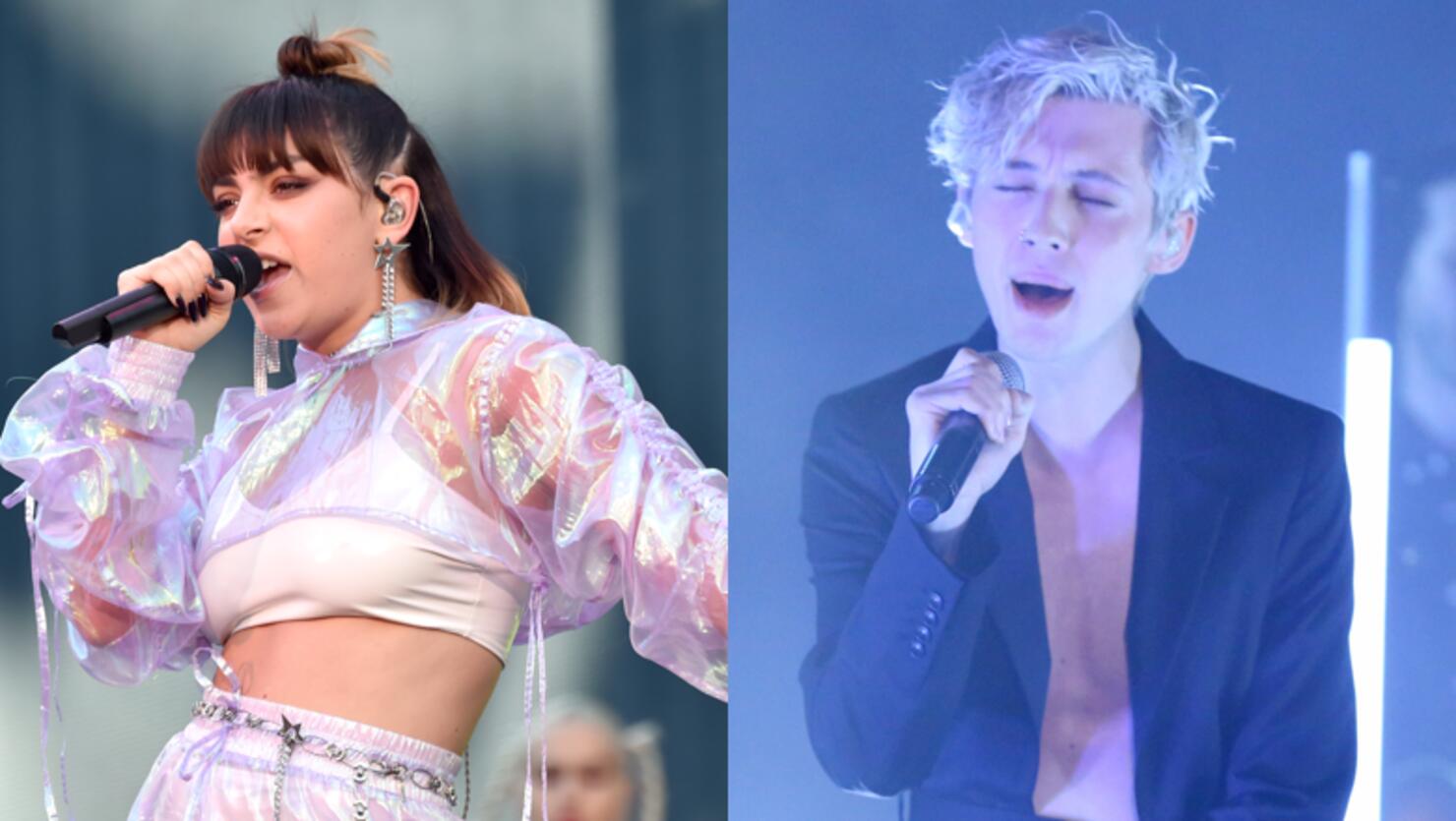 Charli XCX and Troye Sivan, the Wonder Twins of pop, turn back time with a nostalgic new bop called "1999."
An ode to a precious era made all the more rad with the rise of Game Boy Colors and Britney Spears (who receives a shoutout throughout the record), the synthesized songbird taps the Australian singer-songwriter for her '90s-inspired banger.
"I just wanna go back, back to 1999/ Take a ride to my old neighborhood/ I just wanna go back, sing, 'Hit me baby, one more time,'" Charli sings, referencing Spears' iconic "…Baby One More Time" over a chorus sprinkled with bleeping notes. The 23-year-old crooner swoops in afterward on the second verse musing the late Michael Jackson with the King of Pop's trademark "hee-hee!"
Listen to "1999" below:
As everything she produces, Charli's latest all glitch and glam and we're totally here for it — and the Matrix-inspired cover artwork.
In speaking about how the song came to be, Charli told Junkee:
"I had this song '1999' and I got it played for him and he liked it which was really cool. It was funny because I always liked the song but I wasn't sure whether it was totally for me. … Troye was like 'No, I really like it, I would love to do something on it.' I was like 'Okay, great. I have to keep it, Troye thinks it's cool, it's probably cool, 'cause Troye's really cool, so great.'"
The track is the latest from Charli's 2018 summer single collection, following "Girls Night Out" and "Focus."
Photo: Getty Images