Dustin Lynch Plans to Record New Music This Fall
By Chandler Reeves
October 5, 2018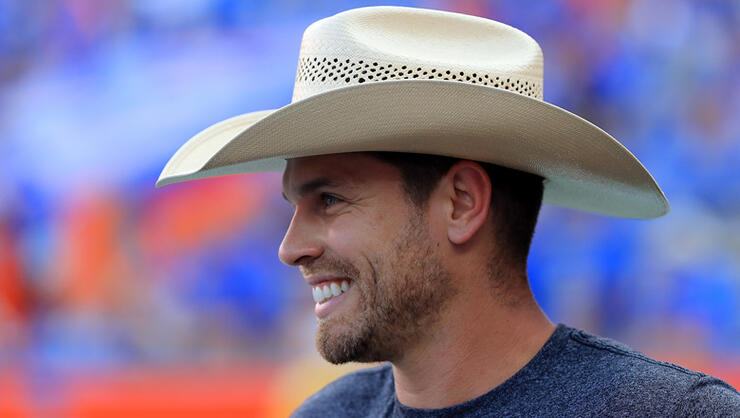 Dustin Lynch has "lots to look forward to."
The country star told reporters at a recent media event in Nashville that he's planning for a big 2019, but he'll finish off this year back in the studio recording new music.
"It takes a long time for me to get a song that I'm excited about that I live with for a while and I'm still excited about and I can't wait for the world to hear," Dustin says. "I think we have a few of those right now in the bag. I want to go ahead and take advantage of the few days we have off in the fall and start the recording process with those."
The newest member of the Grand Ole Opry released new single "Good Girl" earlier this year even though he had just put out his latest album Current Mood. Dustin adds the song "threw a wrench into" his plan. "I learned over the last holiday break that I have to write," he says. "It kind of feeds my soul. I didn't have any new music to share with anybody on my vacations so I started writing like a madman in the spring, and we got 'Good Girl'…. I've just continued to write all year long, on the road, at home, and I've landed on some songs I'm really excited about."
For now, Dustin continues the Reason to Drink… Another Tour with Cole Swindell this weekend in Alabama and South Carolina.
Photo: Getty Images
Chat About Dustin Lynch Plans to Record New Music This Fall