Gary Police Open Internal Investigation After Arrest of Man Who Filmed Cops
By RJ Johnson - @rickerthewriter
October 5, 2018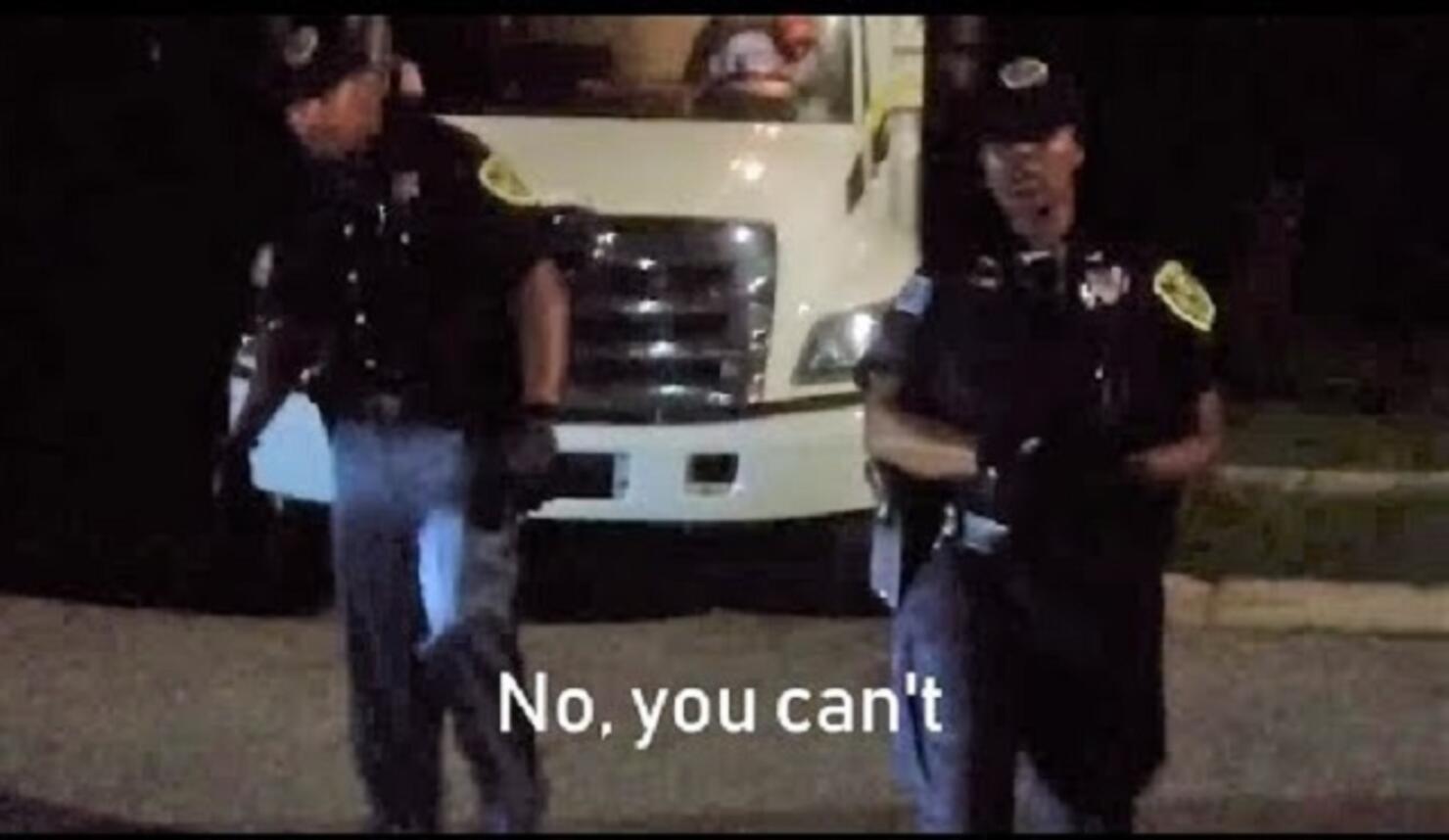 The Gary, Indiana Police Department has opened an internal investigation after officers were captured arresting a man for filming them from a public walkway, despite being legally allowed to do so.
Gary police Cmdr. Jack Hamady said the man has not filed a formal complaint with the Gary Police Department, but the department opened the investigation into the incident after the video went viral online, prompting angry calls from people around the country.
The man, who is identified as Edward M. Strauss from court records, shows Strauss walking toward a row of parked police cars near him home in Gary. In the video Strauss can be heard commenting that he doesn't really know what's going on as police are busy conducting an investigation nearby.
At about three-and-a-half minutes into the video, a female officer and her partner can be seen approaching Strauss asking him why he's recording her.
"Because I can?" Strass responds.
"No, you can't. Not of me. No, you can't," the female officer can be heard saying.
"Well, I can. This is a public street and, by the way, you're live on YouTube right now," Strauss says.
"Well, I don't care. You can't record me. You can't record me. You trying to go to jail?"
The officers approaches Strauss as he continues broadcasting live on YouTube. The video shows Strauss retreating, telling the cops to "back off of me." The officers continue to demand Strauss' name and identification, accusing him of acting disrespectful while asking if the camera is off.
When a third officer arrives on scene, he attempts to explain that Strauss is allegedly interfering with an investigation and walking on someone else's property. Strauss points out that he was actually standing on a public sidewalk when he was filming them.
Strauss was arrested for disorderly conduct and resisting law enforcement in connection with the filming. Charges were filed in Gary City Court on Sept 4 according to court records.
But, in a Sept 14 Facebook post pinned to the department's page, Police Chief Richard Allen appeared to acknowledge the officers were in the wrong for arresting Strauss while announcing the investigation writing, "The Gary Police Department immediately began conducting an internal investigation reference the incident in our City where a citizen filmed officer's on a call for service."
"We appreciate the concern shown by the public and are diligently working towards an internal resolution. We do not condone the violation of any rights given to citizens in our GREAT nation," the post says.
A decision on any possible disciplinary actions against the officers will be made after the internal investigation is complete, Hamady said.
A federal appeals court ruled in 2017 that Americans have a First Amendment right to videotape encounters with law enforcement. Taking photos and videos of things that are plainly visible from public spaces is considered a constitutional right. The ACLU says people in outdoor public spaces have the right to capture any image that is in plain view, which includes police officers. Police are not supposed to order citizens to stop taking pictures or video and under no circumstances are they allowed to ask you to delete anything off your phone.