Mike 'The Situation' Sorrentino Sentenced To 8 Months In Prison
By James Dinh
October 5, 2018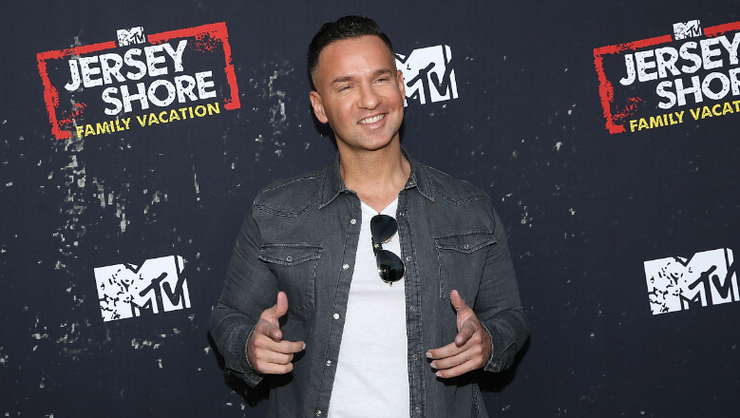 As we've witnessed on Jersey Shore: Family Vacation, Mike "The Situation" Sorrentino is feeling the legal heat and Friday (October 5) saw the reality star receive an eight months sentence for his tax evasion case.
As per PEOPLE, Sorrentino was sentenced to eight months in prison and two years of supervised release in his tax evasion case via his hearing at a federal court in Newark, New Jersey. Meanwhile, Sorrentino's brother, Marc, was sentenced to 24 months in prison, with obligations to pay restitution, but the judge has not stipulated a figure yet. He will have to pay a fine of $75,000 within 30 days and can surrender voluntarily.
If you haven't been paying attention, Sorrentino pled guilty in January for evading his taxes and was potentially looking at a max of five years in prison, but prosecutors were pushing for the judge to go easy on him. He and Marc were initially indicted in September 2014 for tax offenses and conspiring to defraud the United States after allegedly failing to properly pay taxes on an income of $8.9 million between 2010 to 2012. Since entering his plea deal, Mike had received approval from the court to travel to Florida and Nevada to shoot the recent Jersey Shore reunion seasons, but the final verdict arrived on Friday. Nonetheless, Pauly D, Ronnie, JWoww, Vinnie, Snooki and Deena all took to the courthouse in the early morning to support the star.
Prior to the sentencing, Snookie spoke on the crew's pre-sentence mindset. "Honestly we don't know what is going to happen tomorrow... so hopefully everything is going to be fine," she admitted. "We've been hanging out all week and you can tell the days are coming quicker and he's getting more nervous. We're just trying to be there for him, just hang out with him, make him smile a little bit, but it's terrifying for him."
Chat About Mike 'The Situation' Sorrentino Sentenced To 8 Months In Prison