Watch Nirvana Reunite With Six-Song Set At Cal Jam 2018
By Paris Close
October 7, 2018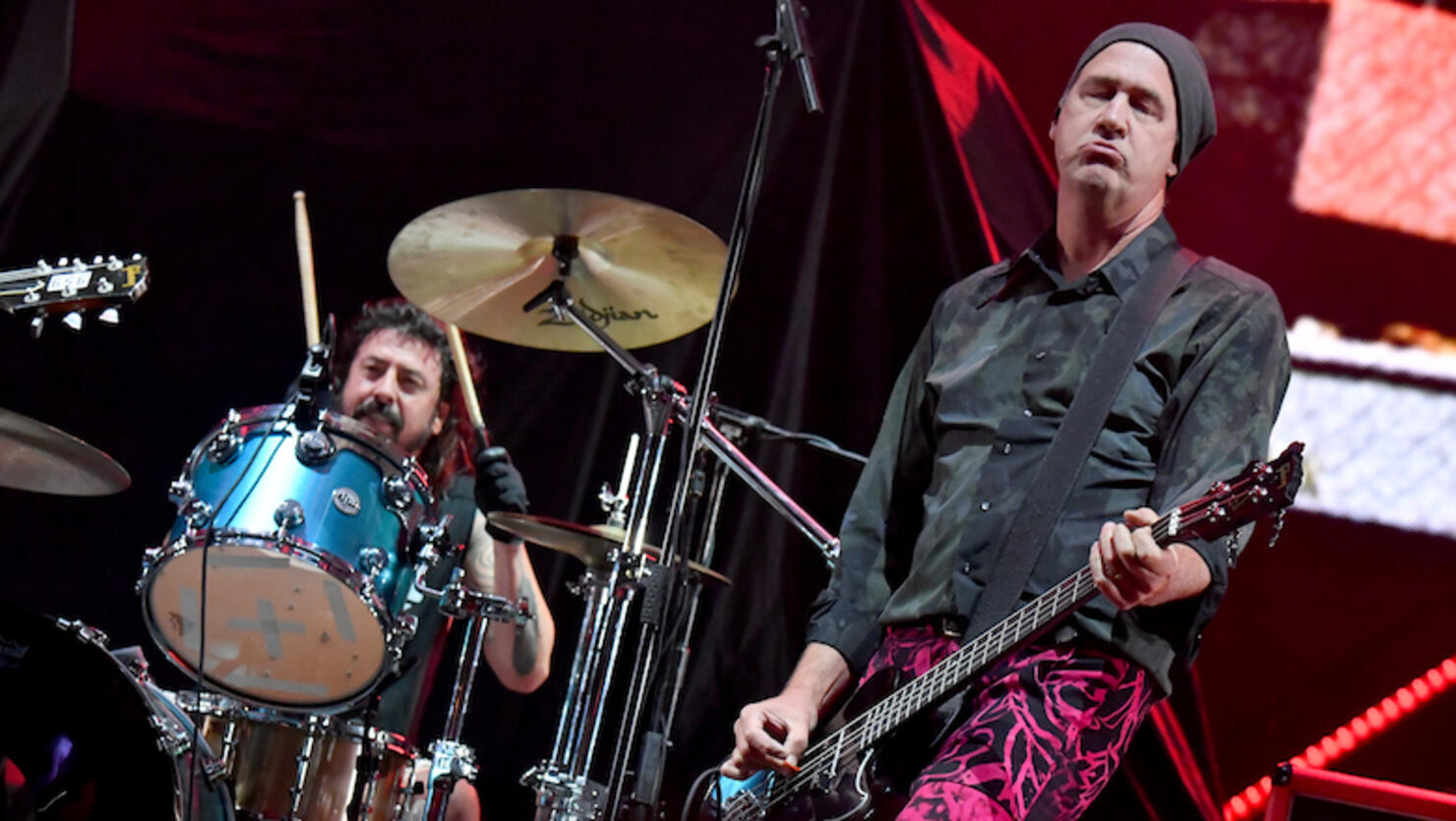 Nirvana came together to perform their classic hits this weekend.
The rock group's surviving bandmates Dave Grohl, Pat Smear and Krist Novoselik delivered six songs at Foo Fighters' second annual Cal Jam festival in San Bernardino, California last night (October 6). It's a rare instance, as the band has only played but a few gigs since the death of frontman Kurt Cobain in 1994.
Rockers Joan Jett and Deer Tick singer-songwriter John McCauley supported the Nirvana members onstage as Foo Fighters closed the weekend-long concert, where the artists delivered "Serve the Serpent," "All Apologies," "Scentless Apprentice," "In Bloom, "Breed," and "Smells Like Teen Spirit."
Nirvana's first reunion since Cobain's passing was in July 2013, during the encore of Paul McCartney's Safeco Field "Out There! Tour" in Seattle.
Jett and McCauley also reunited with the group for a four-song set to celebrate Nirvana's induction into the Rock and Roll Hall of Fame in 2014. So when Foo Fighters shared throwback clips from the show, it was with great hope and expectation that fans theorized a reunion between the remaining members this weekend was a possibility.
For years, Grohl famously skirted conversations of Nirvana after Cobain died, but he's been much more inclined in recent years to document his experience with the band.
Watch Nirvana's set at Cal Jam Festival 2018 below.