Blac Chyna & Amber Rose Have Reportedly Ended Their Friendship
By Peyton Blakemore
October 8, 2018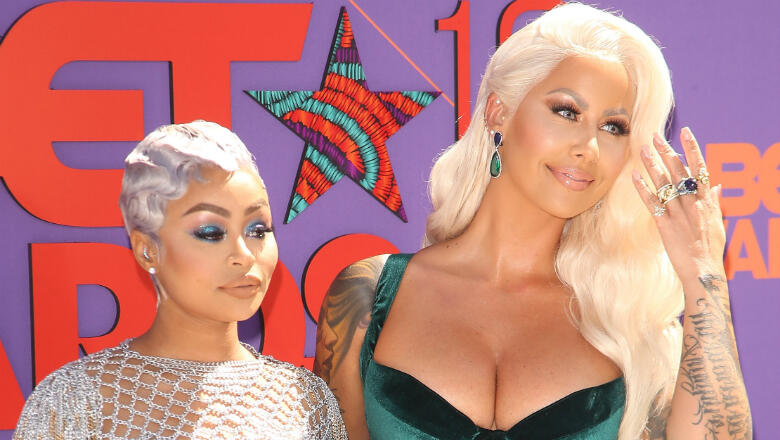 Not all friendships are built to last.
According to The Shade Room, Blac Chyna and Amber Rose are no longer friends. One of the biggest hints that things have changed between the two is the fact that the once BFFs have unfollowed each other on all social media platforms. If that wasn't enough proof of trouble in paradise, Chyna was also a no-show at Amber's fourth annual SlutWalk on Saturday (October 6), unlike last year when she showed up in style to support her friend. Instead, Chyna was spotted attending the BET Hip Hop Awards on Saturday night.
It's also been nearly two months since the duo, who were once attached at the hip, have been spotted together. The last time the two were photographed hanging out was in August when they were snapped enjoying a night out in Los Angeles. That was also around the time that Chyna's estranged mother, Tokyo Toni, reached out to Amber on social media, pleading with the SlutWalk creator to help her see her grandchildren.
"Hey @amberrose you are the only person that I know that knows my daughter who does not fear her. Can you do me a favor if it's anywhere deep in your heart can you please tell her I said let me see those kids," she wrote on Instagram. "I'm so very sorry to come at you in this way on social media but there's no other way. You are a Libra Amber and you know where I'm going with this. I have not seen these kids and she's punishing me for nothing!"
She added, "I really don't care if [Chyna] never speaks to me again honestly deep in my heart could care less. Can you do me a favor somehow someway relay this message to her. Tell her you can't do this I didn't do it to you. Tell her I said chillout look in the mirror step back and act accordingly."
The Shade Room later shared a post of Amber responding to Tokyo's plea, writing, "Dm."
Photo: Getty Images
Chat About Blac Chyna & Amber Rose Have Reportedly Ended Their Friendship