Eric Church Say's 'Desperate Man' Was Hardest Record He's Ever Made
By Chandler Reeves
October 8, 2018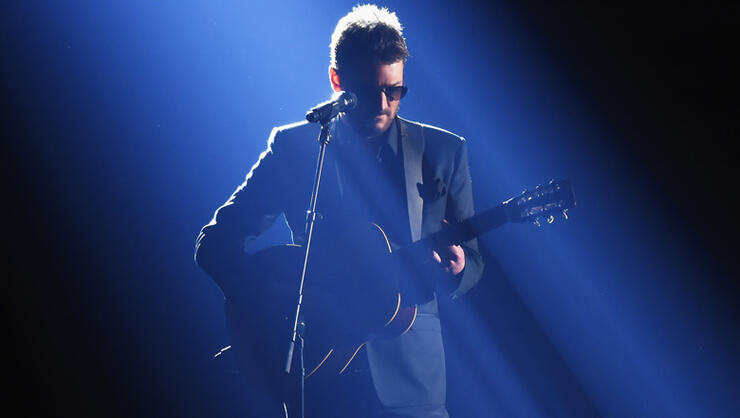 In August's candid Rolling Stone cover story shortly after Eric Church announced his sixth album was in the works, readers learned exactly what the North Carolinian has been shouldering since his Holdin' My Own Tour wrapped last May. It was the first time the songwriter had spoken out regarding the turmoil and angst of the last year, his processing of it all and the outcome: a collection of 11 songs that tell a broader story with today's release of Desperate Man.
His longest stretch amid albums, Church's pause between Mr. Misunderstood and Desperate Man was intentional. "I still felt shook up pretty good," he says of the time he took following a serious health scare and having performed at Route 91 Harvest festival in Las Vegas, where dozens of country music fans lost their lives. "I wasn't ready yet, wasn't settled from all that happened – I was still reeling from Vegas, I felt displaced and not really connected to anything. I had to get back to enjoying what we were making and finding refuge in the music as a bit of an anchor." But then came a breakthrough in the form of two songs that represented an entirely new direction.
"The Snake" – the first song greeting listeners on the album, it's a menacing, spoken-word parable with a political undertone. "The rattlesnake and the copperhead—that's left/right, blue/red, however you say it," says Church. "They sit there and fight all day to rile people up and then go get a drink. They're working together while the whole world is burning down."
Then, immediately after, he wrote a simple song called "Hippie Radio," an acoustic meditation on the ways that music is there to mark different phases in your life. And suddenly, Church started to get a notion of where this project might be headed. His songwriting prowess serves as the backbone of the project, with Church having a hand in writing all 11 songs on the album.
And its closing track, "Drowning Man," addresses the state of our times and the ways artists have (or haven't) responded. "With what's going on in the world, I felt forgotten, left behind," says Church. "And if you go to any bar or concert in America, there are whole groups of forgotten people who are very much alike, who have more in common than not. There's a lot of madness in the world that makes no sense, and it's not all high tides and yachts."
Desperate Man and tickets to Church's 2019 Double Down Tour are available now. Get the album here and visit EricChurch.com for ticketing information.
Photo: Getty Images
Chat About Eric Church Say's 'Desperate Man' Was Hardest Record He's Ever Made