Green Day Makes Extra Money Every September and October
By Katrina Nattress
October 8, 2018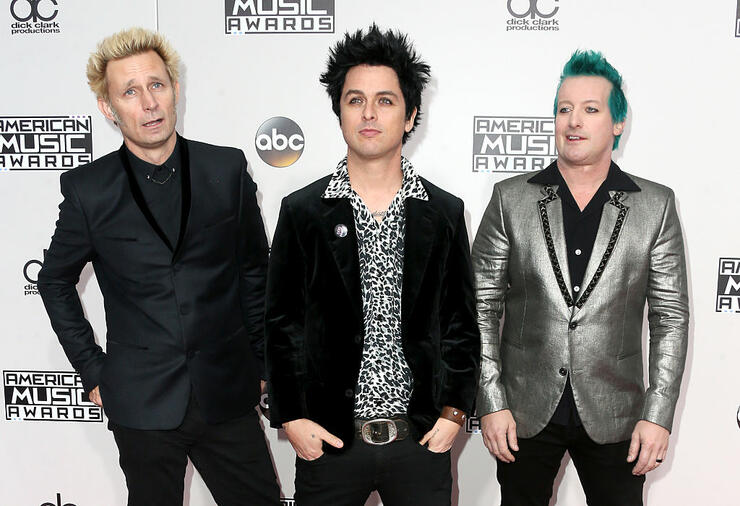 When Green Day wrote their American Idiot hit "Wake Me Up When September Ends" in 2004, they likely had no idea how much of a cash cow the song would end up being for them. But here we are, 14 years later, and in the age of memes, the Berkeley punk rockers are raking it in during September and the beginning of October every year.
As Rolling Stone reports, figures provided by YouTube show that the song's video views spike on September 1st and October 1st. In fact, hits more than doubled this year, rising from around 50,000 each day to 101,313 on September 1st, 103,669 on September 30th and 107,058 on October 1st.
Check out the stats below.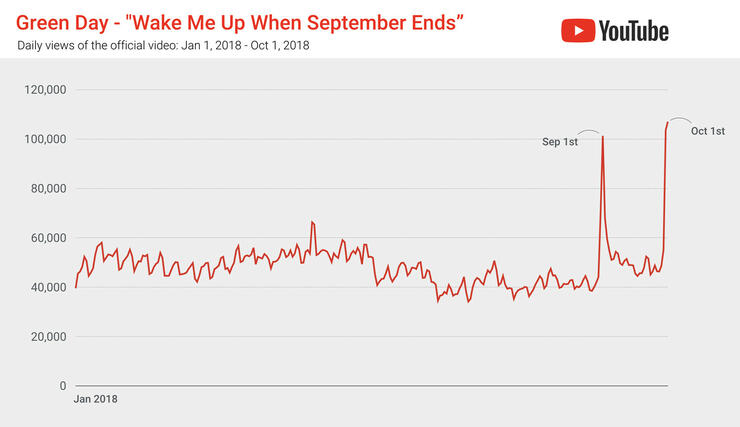 Although Global Music Head at YouTube Lyor Cohen revealed last year that the company only pays about $0.003 per stream in royalties, making extra money just because people have turned your song into a meme is not something to complain about (no matter how annoying the band members must think it is).
"Wake Me Up When September Ends" isn't the only way the rock trio is milking American Idiot. The album has been adapted into a Broadway musical, and Green Day is in the works of releasing it as a movie on HBO.
Photo: Getty Images
Chat About Green Day Makes Extra Money Every September and October