Jimmy Page Recalls How Fast Led Zeppelin Clicked
By Andrew Magnotta
October 8, 2018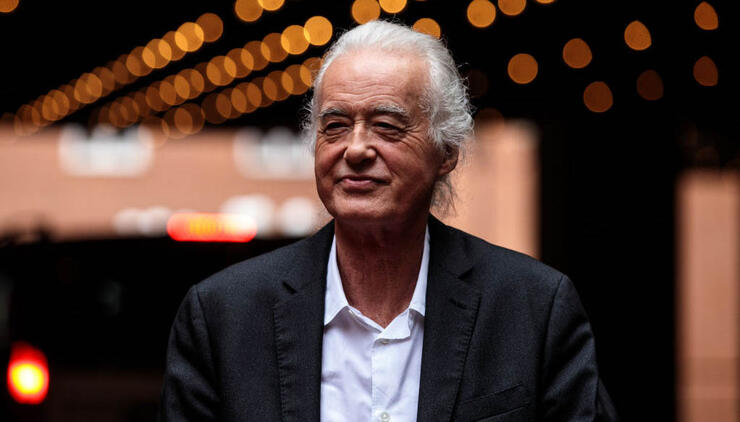 Many great artists can look back on their careers and select a defining moment, a big break or a life-changing coincidence. Some get all three.
While Led Zeppelin didn't become the most influential rock band of all-time over night, Jimmy Page recalled in a new interview the moment it became clear that he had stumbled upon something awfully special with Robert Plant, John Paul Jones and John Bonham.
"The very first rehearsal that we did was here in London in a rehearsal room where we had maybe an hour or two hours," Page recalled for CBS This Morning in an interview previewing the new Led Zeppelin By Led Zeppelin photo book (available October 9). "We counted 'one, two, three, four' and we were in and we were all playing, and we just kept extending the song and jamming on it, and by the end of it, I absolutely guarantee that it was a life-changing experience for everybody from that point — everyone knew that they'd never played with musical equals [before]."
It happened that fast in the room, but it took a while longer for Zeppelin to become an underground sensation and then a household name.
Page had a clear goal in mind in terms of what his goal was for the band's first album.
"I knew that the way to do it was to have four musicians that were just really locked in tight and everyone could be heard on the records, and it wasn't just about one person but the overall," he explained.
Led Zeppelin By Led Zeppelin is the first ever official illustrated book by the band. It is described as a collaboration between Page, Plant and Jones which allowed Reel Art Press unrestricted access to the band's archives.
Photo: Getty Images
Chat About Jimmy Page Recalls How Fast Led Zeppelin Clicked