Halsey Recalls Brendon Urie's Response to Her Being Bullied For Liking Emo
By Katrina Nattress
October 9, 2018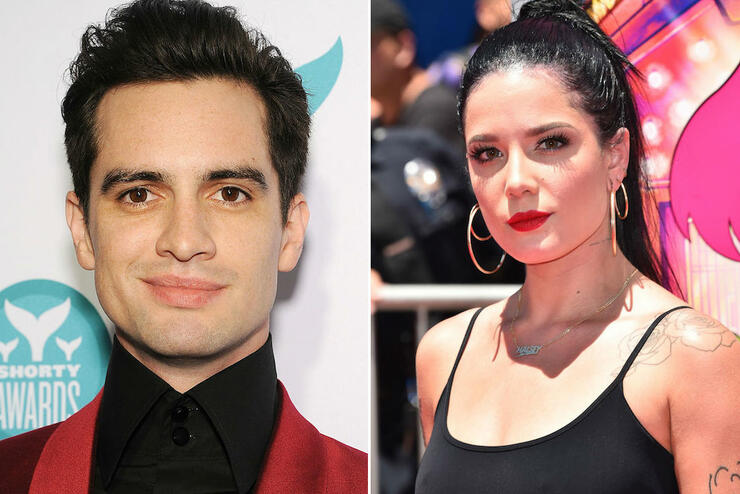 Halsey may be a pop star, but her first love is emo.
The 24-year-old recently spoke with NME about how she was bullied in school for her love of emo bands in the early aughts, especially Panic! At The Disco.
"I remember having this wristband from the pit [at one of the shows], and Brendon Urie being on the edge of the stage and acknowledging me…so I wore that wristband every day," she confessed. "I even covered it with plastic when I showered so it wouldn't fall off."
Unfortunately, an altercation with a bully resulted in the wristband breaking, and Halsey was heartbroken. "I was devastated… I couldn't understand how somebody could be so mean," she lamented.
But as her fame grew, she was able to meet and eventually befriend her idol, Brendon, and recounted the bully incident to him. His response to her story just further proves he's one of the sweetest humans (or at least rockstars) on the planet.
"I went back to my dressing room after [a show of mine he came to recently]…and there was a bouquet of flowers and two plastic Panic! At the Disco wristbands, with a little note that said: 'This is to replace the one you lost,'" she said.
Cue the "awww"s.
Photo: Getty Images
Chat About Halsey Recalls Brendon Urie's Response to Her Being Bullied For Liking Emo