Mariah Carey Performs 'With You' For The First Time At The 2018 AMAs
By Peyton Blakemore
October 9, 2018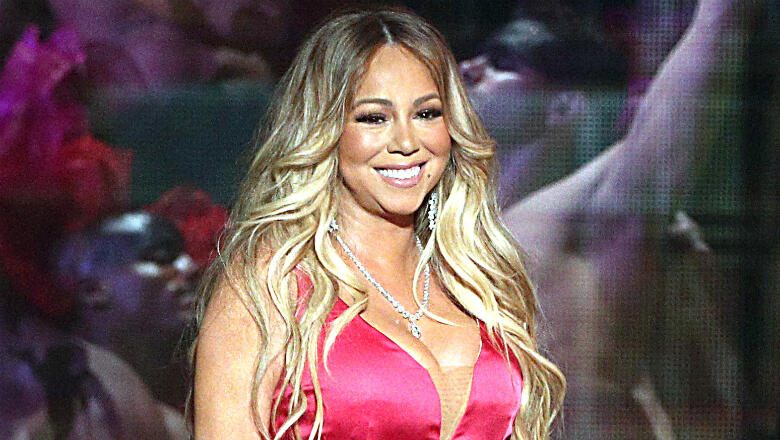 It's Mariah Carey's world and we're just living in it.
The songstress let us into her very-pink universe during the 2018 American Music Awards on Tuesday (October 9) to perform her latest single "With You." The performance also marked the first time she's performed the track on television.
The "We Belong Together" singer sang the soft ballad in a body-hugging, pink satin dress that seemed to flow infinitely onto the stage, while male dancers performed around her. The track marks Mariah's return to her R&B roots as she belted out "With You," hitting her famous high notes.
"With You" is the second single from Mariah's upcoming untitled album, following the release of her kicka** breakup song "GTFO." Mariah dropped "GTFO" (which stands for "get the f**k out") last month, and let's just say it's the break-up song to end all break-up songs.
On the track, Mariah sings about a toxic relationship that she's finally decided to pull the plug on. "You took my love for granted/ You left me lost and disenchanted/ Bulldoze my heart as if you planned it," she sings before getting to the oh-so-direct chorus.
"I wanted to give my fans and everyone a first listen that wasn't so serious," Mariah said in a statement, explaining why she released "GTFO" first. She added, "I've had so much fun making this album and I wanted the first moment to reflect that lighthearted spirit."
Photo: Getty Images
Chat About Mariah Carey Performs 'With You' For The First Time At The 2018 AMAs