Taylor Swift Teases "Next Chapter" In 2018 AMAs Acceptance Speech
By Nicole Mastrogiannis
October 10, 2018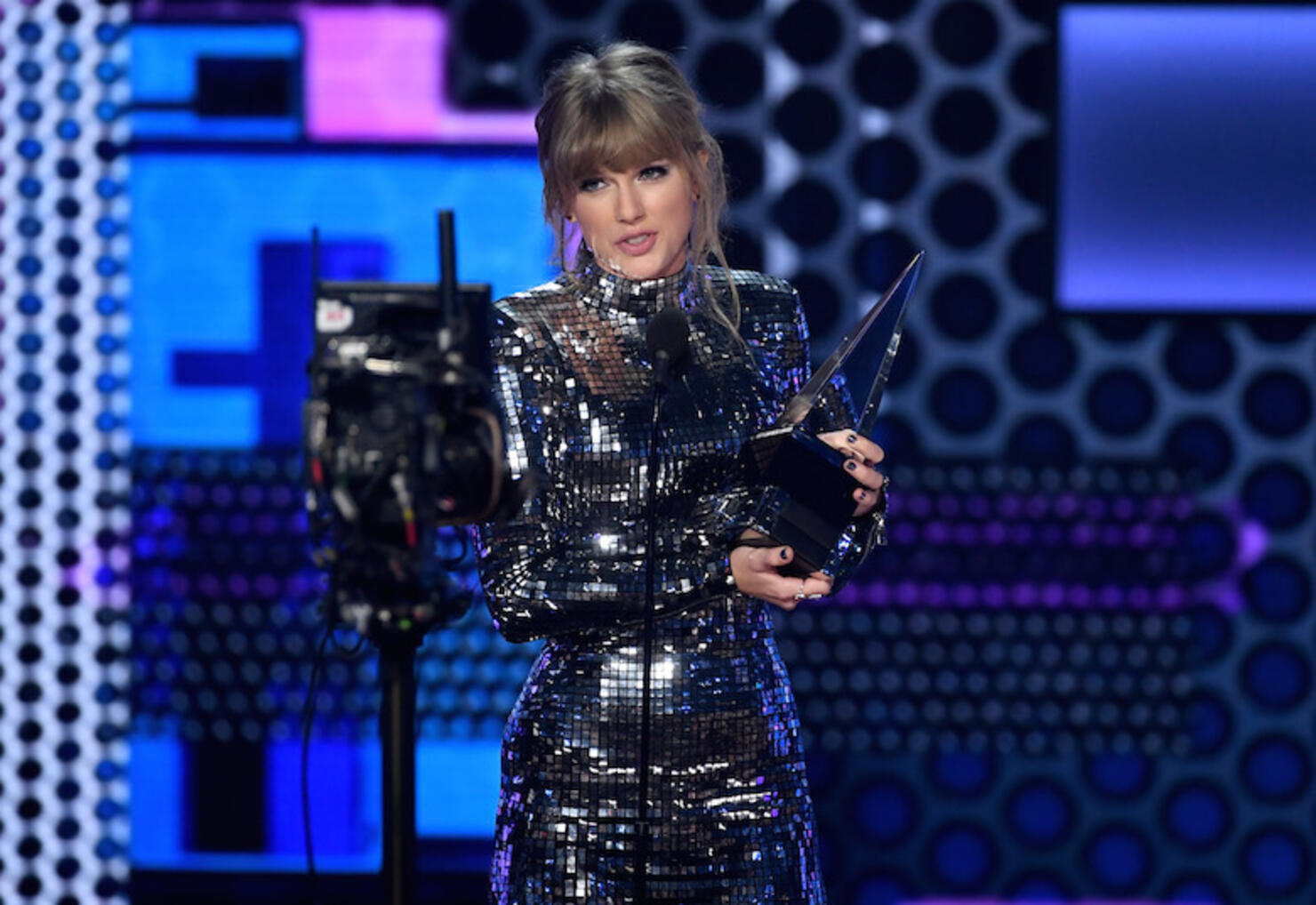 Taylor Swift had a great night at the 2018 American Music Awards. Not only was it her first awards show performance in several years, but she even opened the show with her reputation song, "I Did Something Bad." But the superstar also took home a few awards, including for Favorite Pop/Rock Album for reputation ... and in her acceptance speech, Swift cryptically teased "the next chapter."
In her speech, Taylor thanked her fans, and spoke about her family and friends who surrounded her while making the album, but concluded with quite the cliffhanger for Swifties. Read her full speech below.
"Just thank you for this. Thank you a million times for this. This was actually the first time I ever wrote an album based on a title first. I'd never come up with a title before. So, the whole time I was writing an album based on the facets of a reputation, and how it affects you, what it actually means to you, I was surrounded by friends and family and loved ones who never loved me less based on the fluctuations of public opinion. And those people all know who they are. One of those people is my date tonight, her name is Claire, she's very pregnant. So this is her son's first awards show. Guys, I always look at albums as chapters in my life, and to the fans, I am so happy that you liked this one, I'm so happy that this means that you liked this one. But I have to be really honest with you about something, I'm even more excited about the next chapter."
So ... if you're a Swiftie, you're definitely thinking ... WHAT IS THIS NEXT CHAPTER YOU SPEAK OF, TAYLOR ALISON SWIFT?!
Well, as you know, Taylor and crew finished up their last "reputation Tour" stop in the US this past weekend, so perhaps she means that new music is on the horizon?? Many fans took the "next chapter" tease to mean that her seventh album is well on its way.
But, could "next chapter" ALSO mean something else?! Like ... maybe an engagement, perhaps?
Only time will tell! Whatever it is ... we're VERY VERY EXCITED.