Pete Davidson Covers Up Ariana Grande-Inspired Neck Tattoo, Fans Freak Out
By Peyton Blakemore
October 10, 2018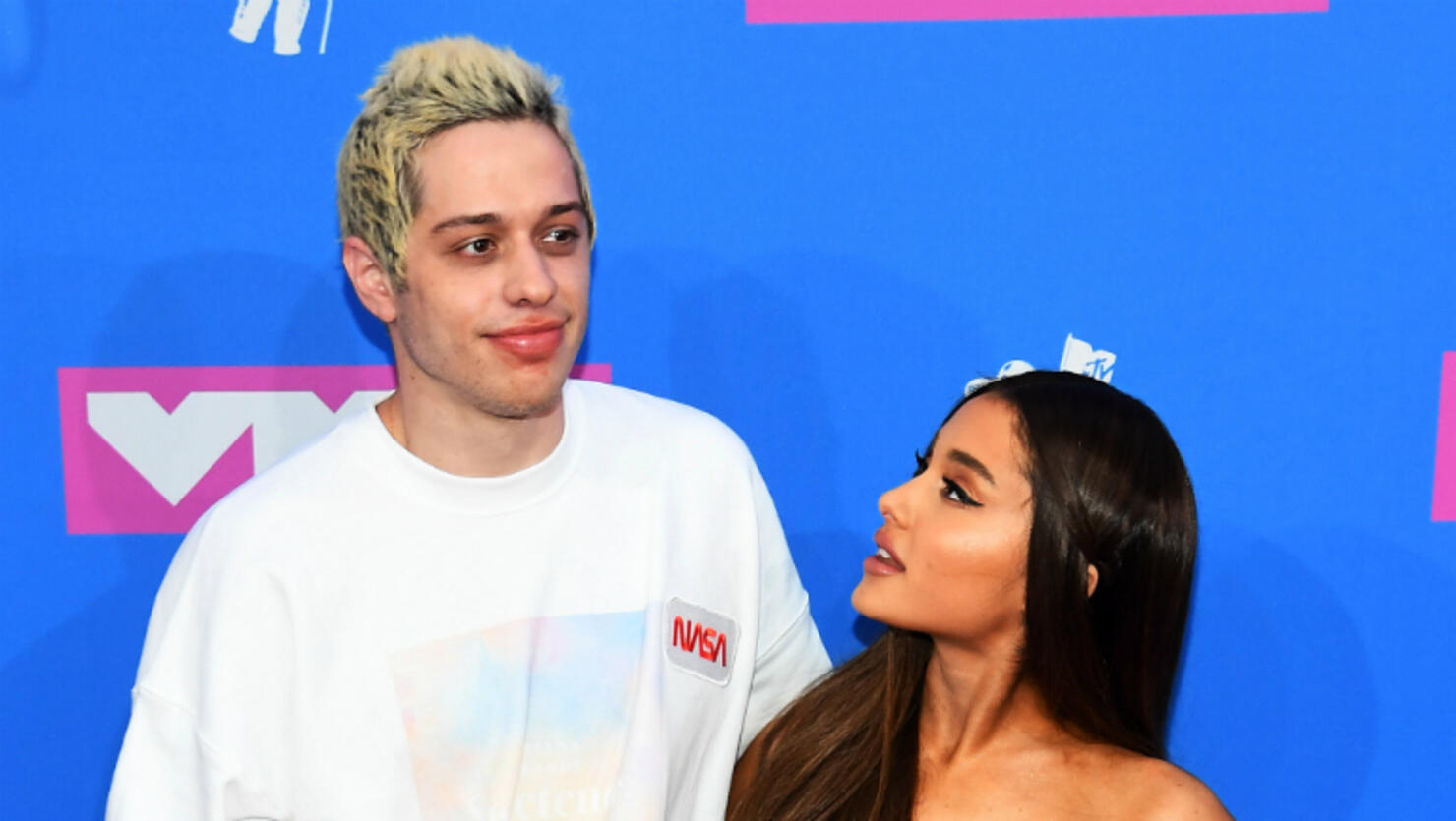 What. Is. Happening?
There's now a heart on Pete Davidson's neck where Ariana Grande's bunny ears used to be (That totally sounded like a song lyric). Earlier this week, the Saturday Night Live comedian was spotted sporting a new neck tat, which at first glance seemed like a cover-up of Pete's Dangerous Woman-inspired tattoo. Fans immediately freaked out thinking Pete's decision to cover-up the tattoo was a hint at possible relationship issues between him and Ari, given that Pete got the ink as a tribute to his fiance who has become known for those cute bunny ears since she wore them in her Dangerous Woman album cover photo. However, after further inspection, fans were able to detect that the large heart also featured a small "A" next to it, seemingly as a shoutout to Ariana.
Additionally easing fans fears of possible trouble in paradise, a source told Page Six that Pete's new tattoo "isn't cause for concern about their relationship status." Adding, Pete had the tat "transformed to match a tattoo Ariana had inked on her body." (It's unclear where Ariana's giant heart is located.)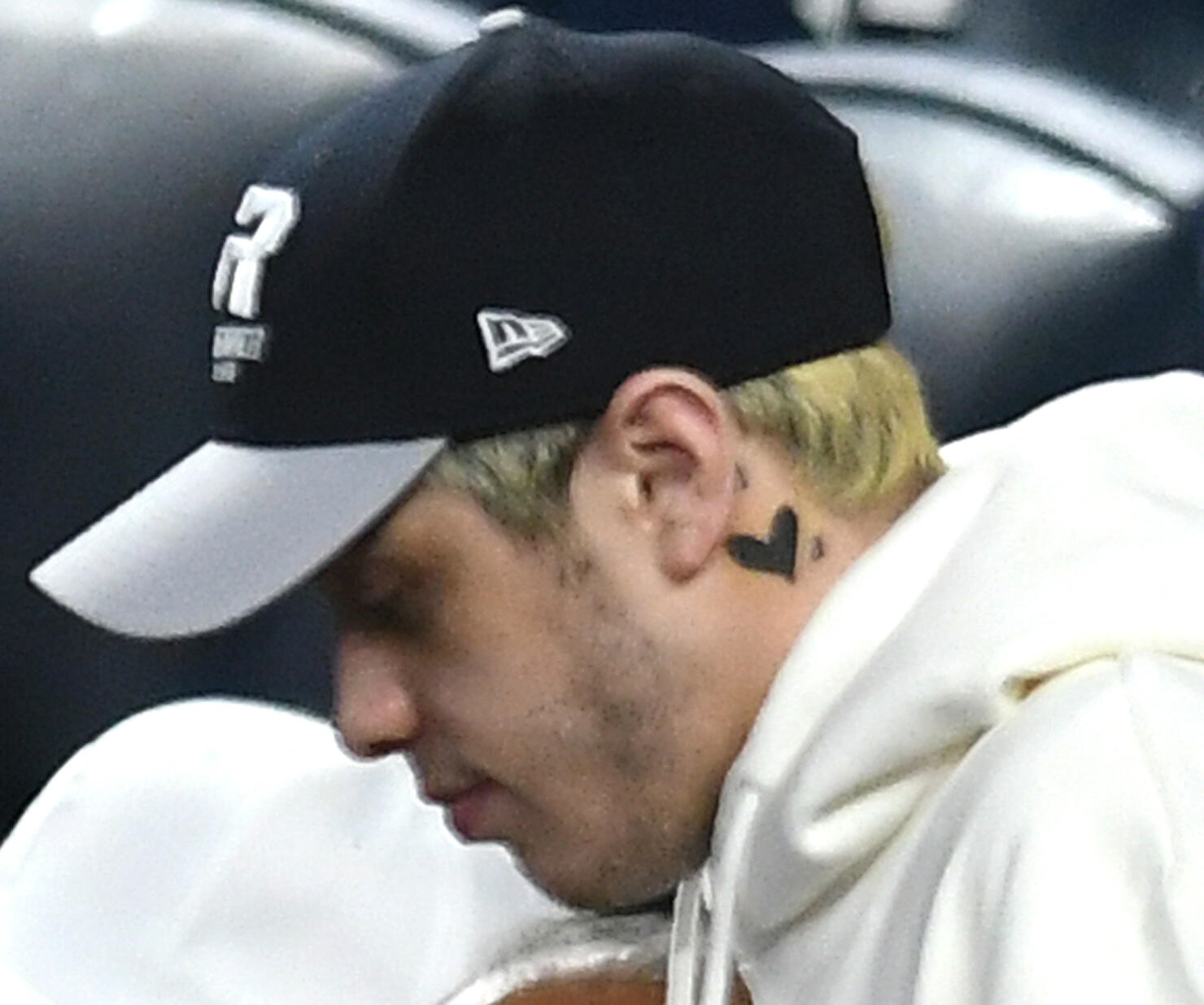 Last month, Pete got the words "mille tendresse" tatted on the back of his neck to match Ariana, who has the exact same tattoo on the back of her neck. The ink marked the couple's fifth shared tattoo and ninth total since the couple got engaged in June.
The 25-year-old singer and 24-year-old comedian also share a tattoo of "8418," which is in honor of Pete's father who died in 9/11. They additionally share a clouds tattoo, a "reborn" tattoo and a "H2GKMO" tattoo, which is an abbreviation of Ariana's favorite phrase, "Honest to God, knock me out.
Photos: Getty Images and Splash News