AWOLNATION Recruit Elohim For a Reimagined Version of 'Table For One'
By Katrina Nattress
October 12, 2018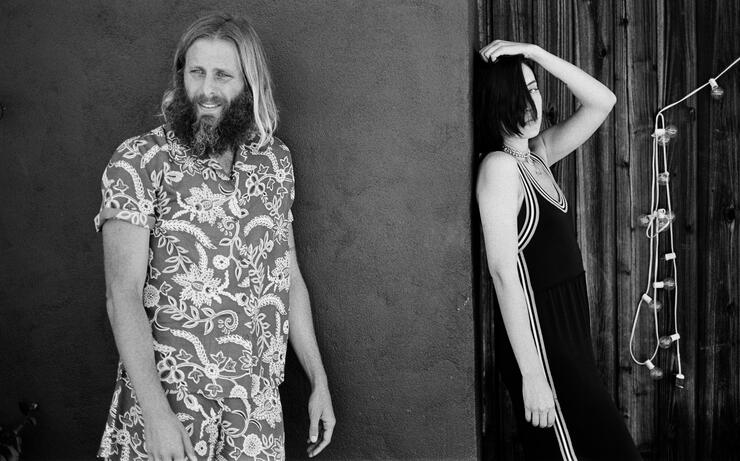 Earlier this year, AWOLNATION released their third studio album Here Come The Runts, and on Friday (October 12), the Los Angeles-based alt-rockers shared a reimagined version of "Table For One," featuring Elohim. Also hailing from the City of Angels, the singer/producer gives the already forlorn song an added emotional element as she and singer Aaron Bruno harmonize and trade off verses about the loneliness a life on the road can create.
"With this track we're working to keep breaking down 'genre' walls while encouraging a collective celebration of loneliness and empowerment," Bruno explained in a statement.
"Elohim has a very special and unique voice. After diving into her songs, I became a fan and then an even bigger fan of her as a kind, sensitive and honest person," Bruno explained. "I love that we come from different worlds and found a way to join together."
"When AWOL asked me to be a part of 'Table for One' I was quite excited and said yes right away," Elohim said. "It was only after I sang the song and lived with it that I realized how much the lyrics truly meant to me. I am on the road touring right now and it can be very lonely. Aaron has been an amazing friend and inspiration to me, encouraging me to find comfort peace and beauty within the one on one time with myself. Last week was the first time I legitimately said 'table for one please'."
Listen to the emotional track below.